Reproduced VINTAGE PRINTED FABRICS SHOWCASE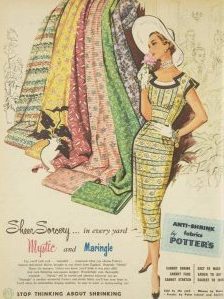 Out first ten 1930s Prints (prices on the listings)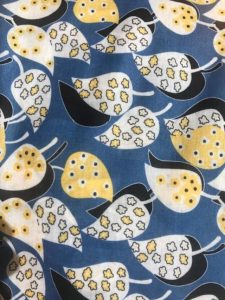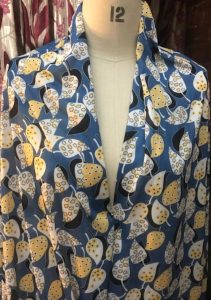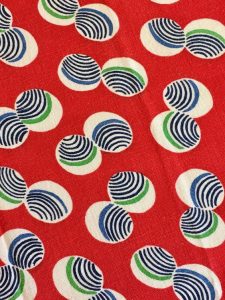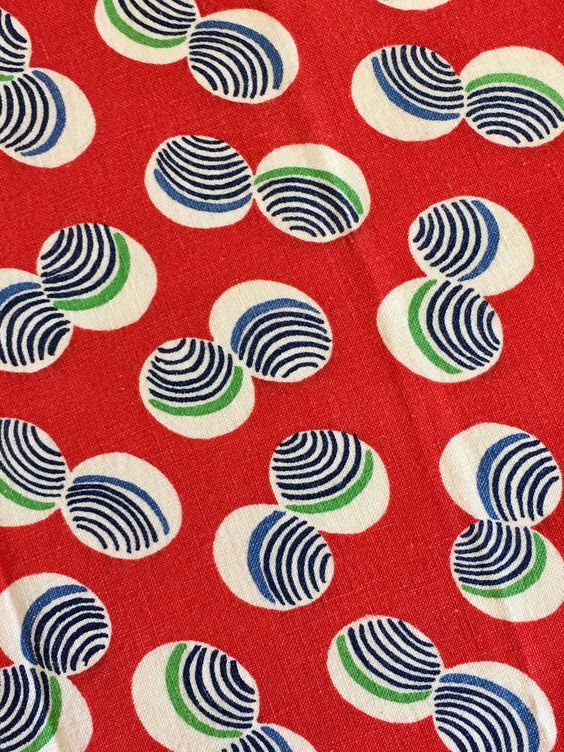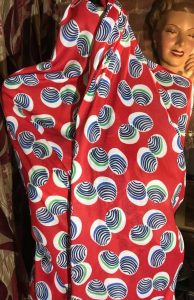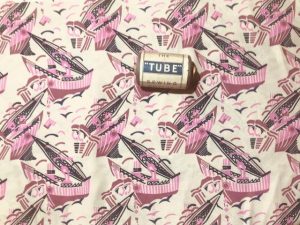 Above left 2 pics: (F1-1930s) Star Leaves – available in light to medium weight Poly Cotton 65/35

Above Right 2 pics: (F2-1930s) Easter promise – available in light to medium weight Poly Cotton 65/35 (155cm wide)

Above center: (F3-1930s) Adventure – available in Pearl Chiffon Polyester (145cm wide)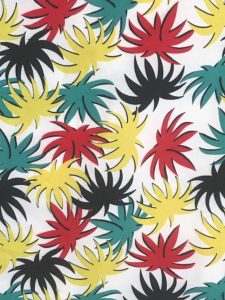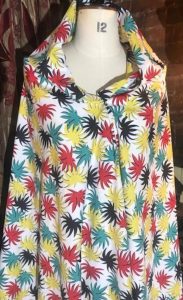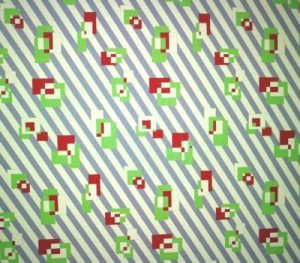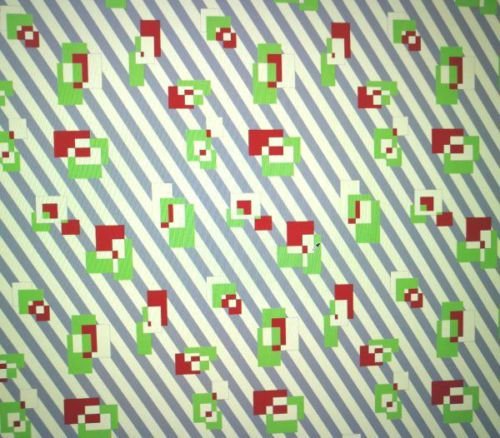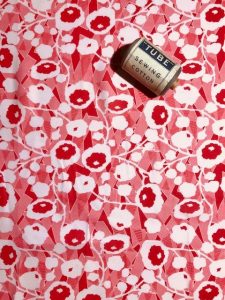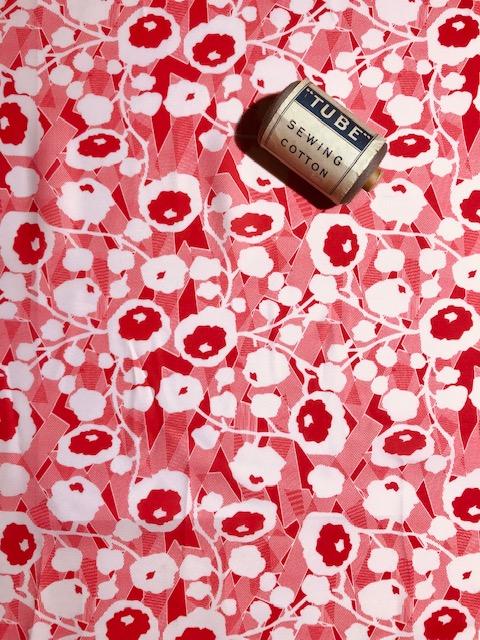 Above left 2 pics: (F4-1930s) Eccentric – available in Crepe De Chine polyester (145cm wide)

Above Center: (F5-1930s) Ariel – available in light to medium weight Poly Cotton 65/35 (155cm wide)

Above Right: (F6-1930s) (PO-9) New York Red – available in Crepe De Chine polyester (145cm Wide)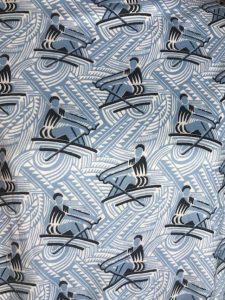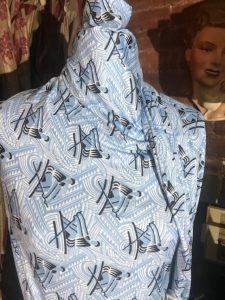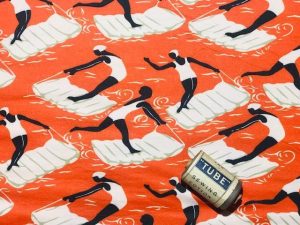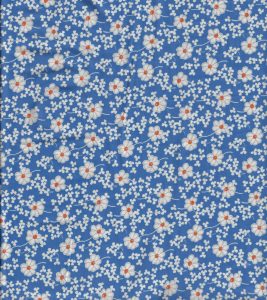 Above left 2 pics: (F7-1930s) Paddle – available in a Stretch Viscose (160cm wide)

Above Center: (F8-1930s) Lady Lido – available in a Stretch Viscose (160cm wide)

Above Right: (F9-1930) Blue Meadow – available in a Stretch Viscose (160cm wide)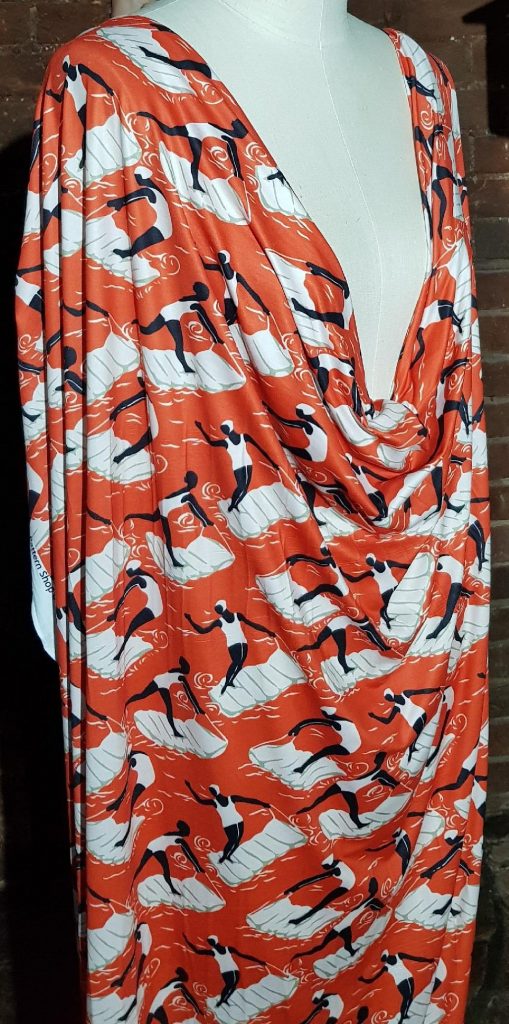 Above: (F8-1930s) Lady Lido – available in a Stretch Viscose (160cm wide)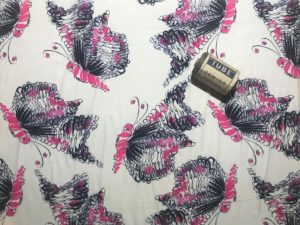 Above: (F10-1930s) (PO-9) Pink Butterfly – available in Crepe De Chine Polyester (145cm wide)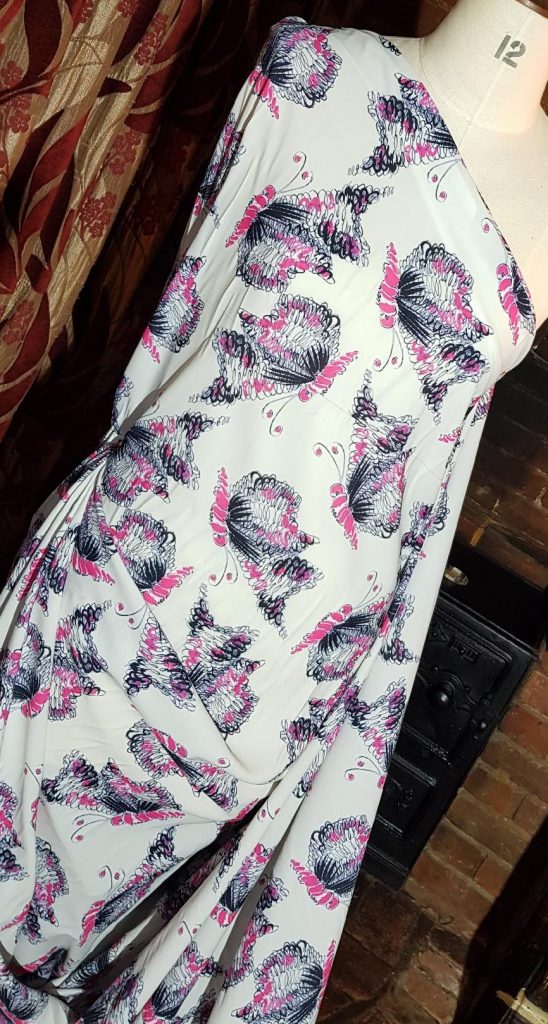 Above: (F10-1930s) (PO-9) Pink Butterfly – available in Crepe De Chine polyester (145cm wide)

Out first eleven 1940s Prints (prices on the listings)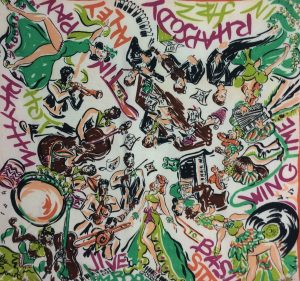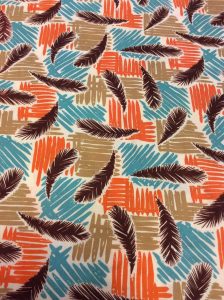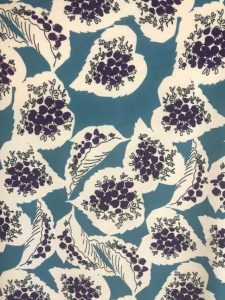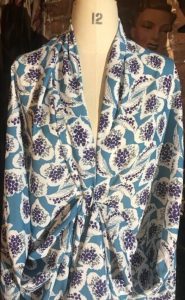 Above left: (F1-1940s)  Night at Rainbow Corner– available in light to medium weight Poly Cotton 65/35 (155cm wide)

Above Center: (F2-1940s) Floating Feathers – available in light to medium weight Poly Cotton 65/35 (155cm wide)

Above Right 2 pics: (F3-1940s) (PO-9) D-Day Special – available in Crepe De Chine Polyester (145cm wide)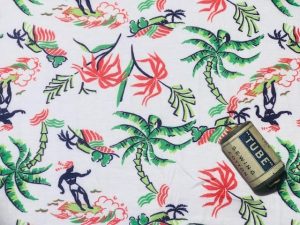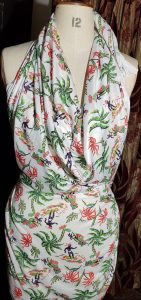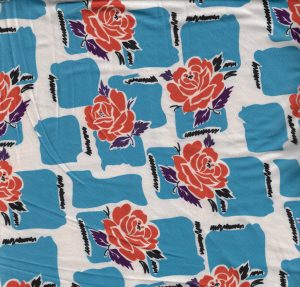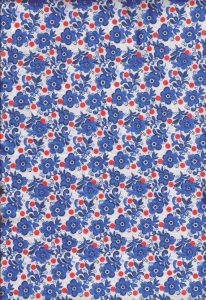 Above left 2 pics: (F4-1940s)  Pacific Surf– available in light to medium weight Poly Cotton 65/35 (155cm wide)

Above Center: (F5-1940s) Rosemaze – available in a Stretch Viscose (160cm wide)

Above Right: (F6-1940s) Make Do – available in a Stretch Viscose (160cm wide)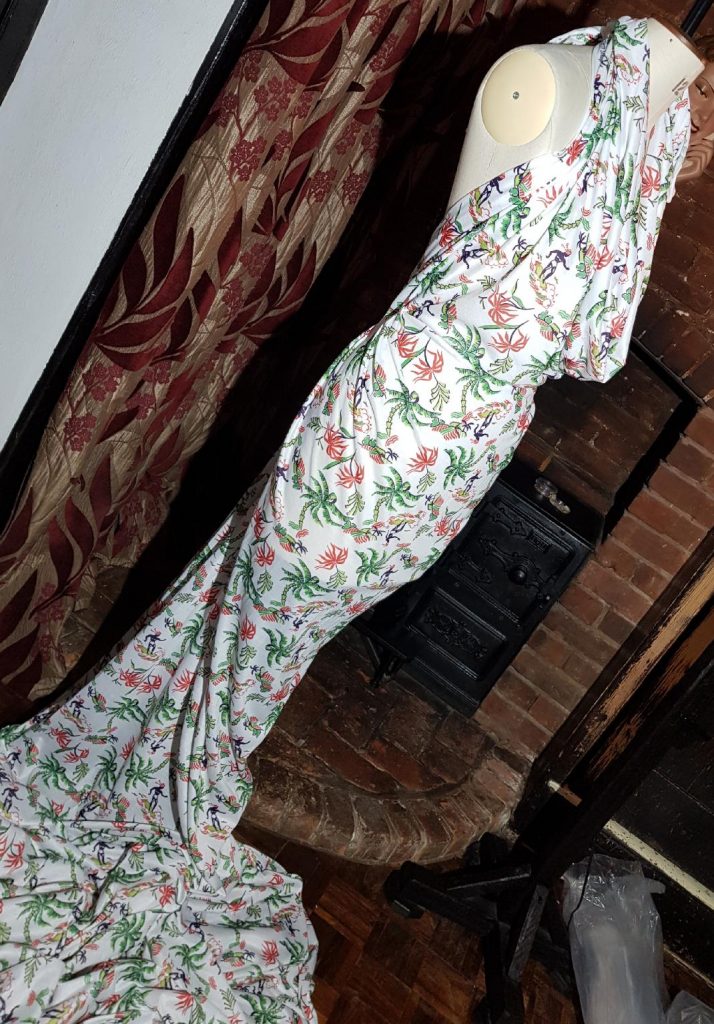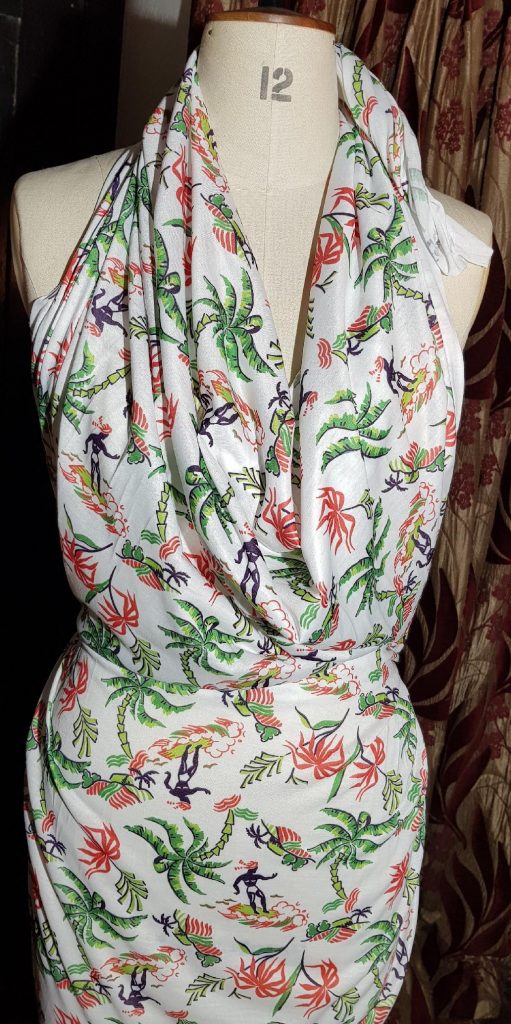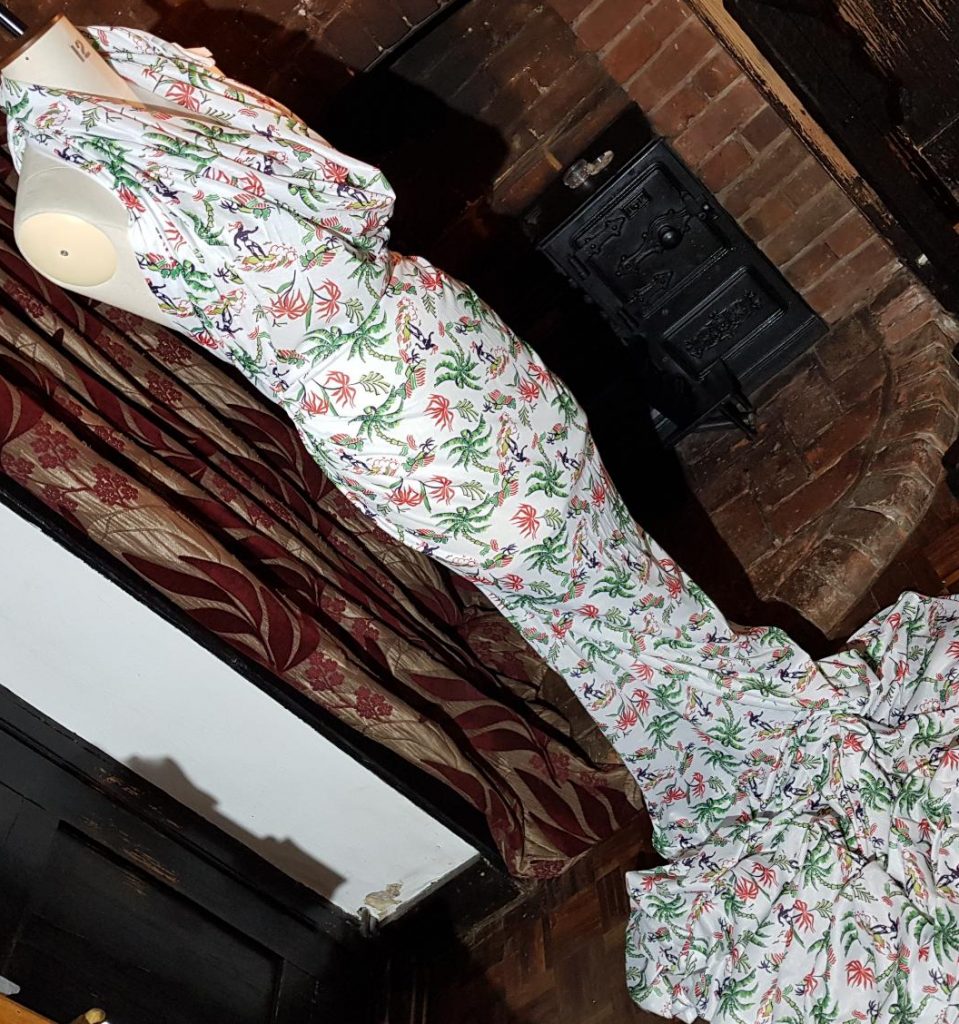 Above: (F4-1940s)  Pacific Surf– available in light to medium weight Poly Cotton 65/35 (155cm wide)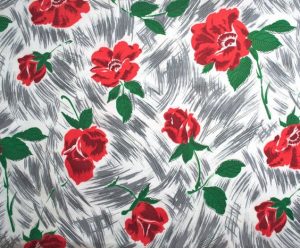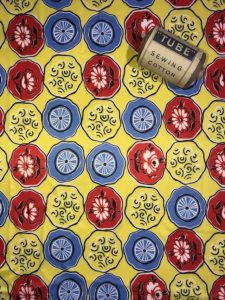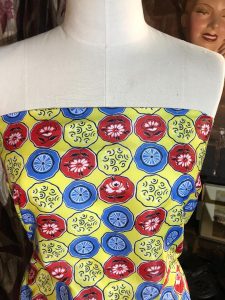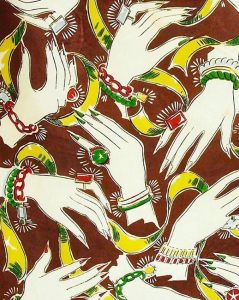 Above left: (F7-1940s) Red Rose – available in a Stretch Viscose (160cm wide)

Above Center 2 pics: (F8-1940s) Run for Cover – available in Rayon

Above Right: (F9-1940s) Blitz Party – available in 100% Pure Cotton (140cm wide)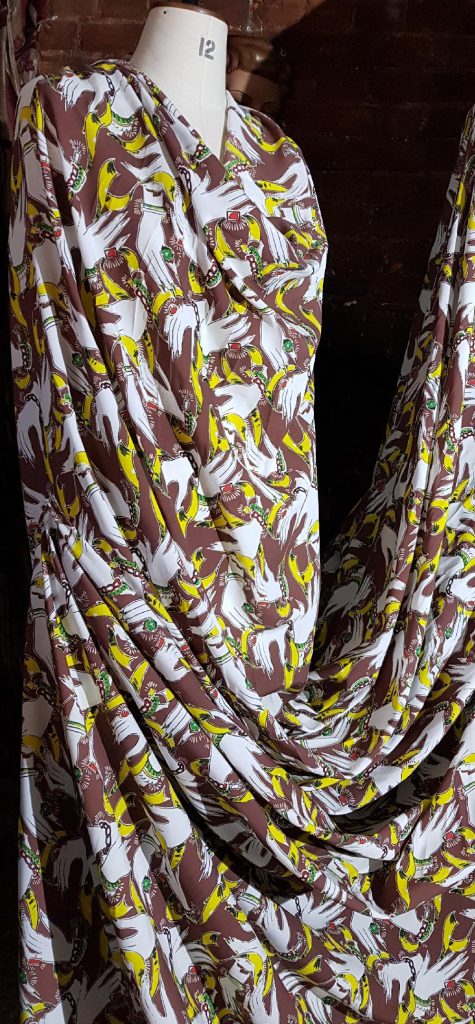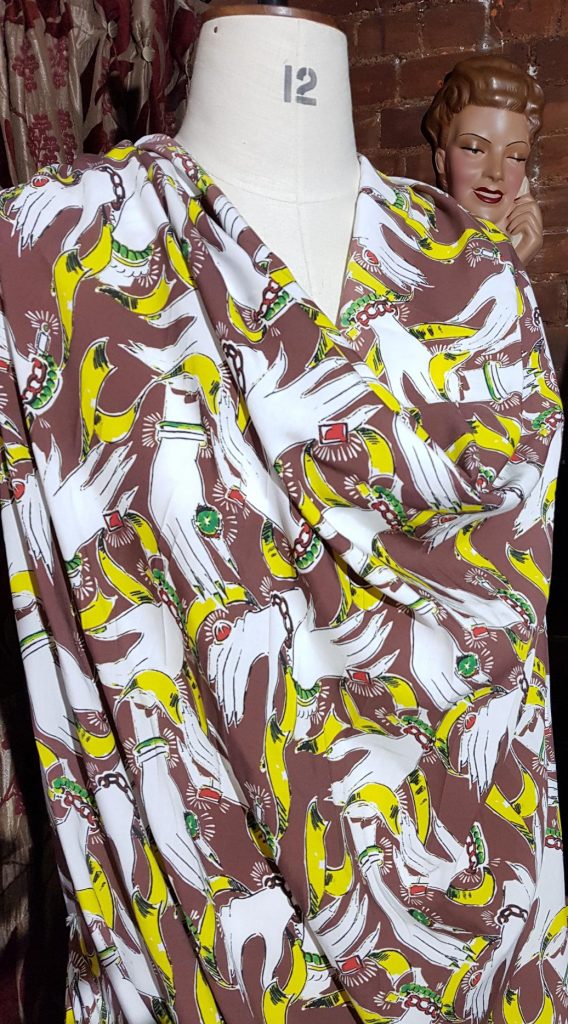 Above: (F9-1940s) Blitz Party – available in 100% Pure Cotton (140cm wide)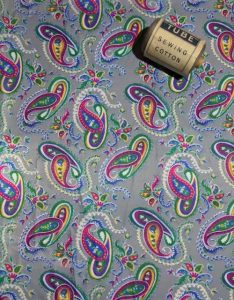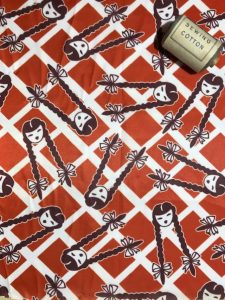 Above left: (F10-1940s) WW2 Paisley – available in Rayon

Above Right: (F11-1940s) Land Girl in Platts – available in Rayon (145 cm wide)

Out first ten 1950s Prints (prices on the listings)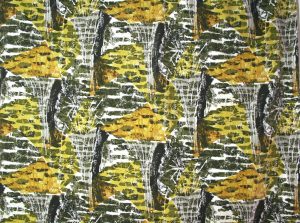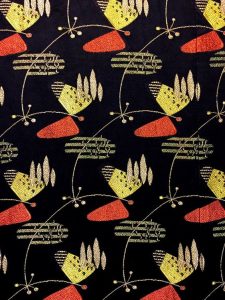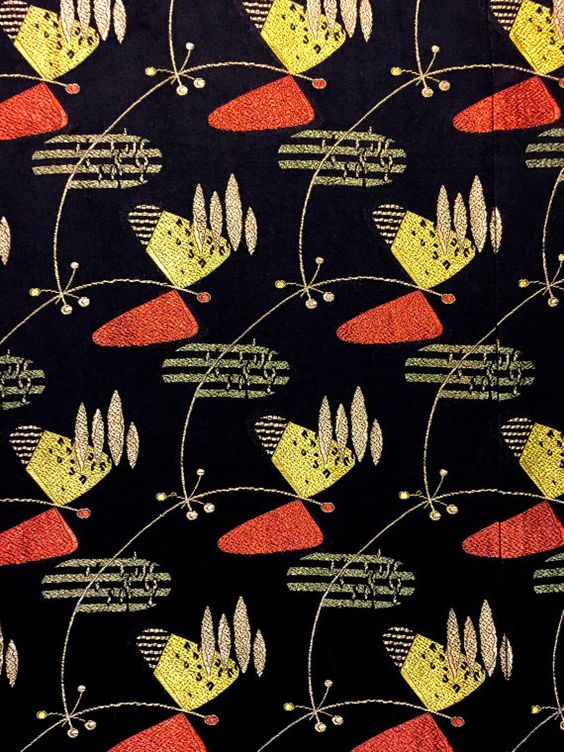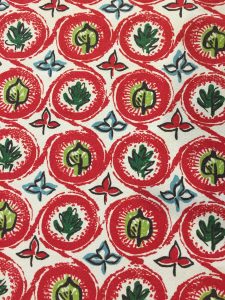 Above left: (F1-1950s)  Toadstool– available in light to medium weight Poly Cotton 65/35 (155cm wide)

Above Center: (F2-1950s) Butterfly – available in Crepe De Chine Polyester

Above Right: (F3-1950s) Swissroll – available in Pearl Chiffon Polyester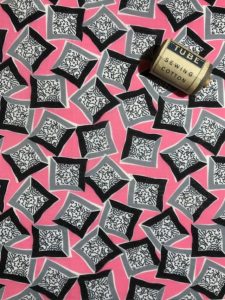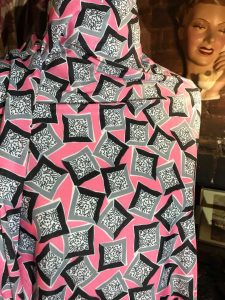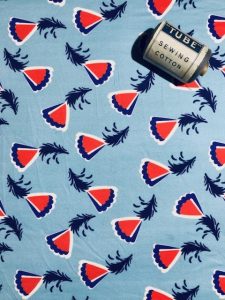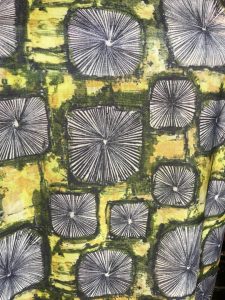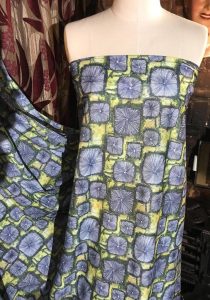 Above left 2 pics: (F4-1950s)  Precarious– available in light to medium weight Poly Cotton 65/35 (155cm wide)

Above Center: (F5-1950s) Feather Fans – available in a Stretch Viscose

Above Right and lower center 2 pics: (F6-1950s) Portobello Road– available in light to medium weight Poly Cotton 65/35 (155cm wide)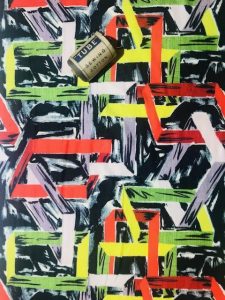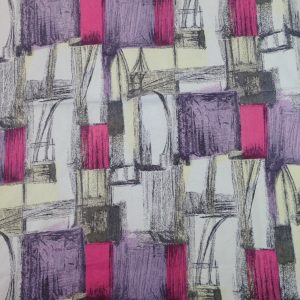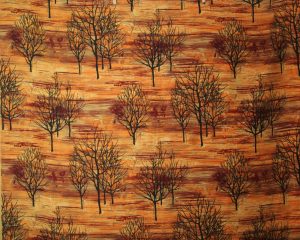 Above left: (F7-1950s)  Links – available in a Stretch Viscose (160cm wide)

Above Center: (F8-1950s) Patches – available in a Stretch Viscose

Above Right: (F9-1950s) London Autumn – available in Pearl Chiffon Polyester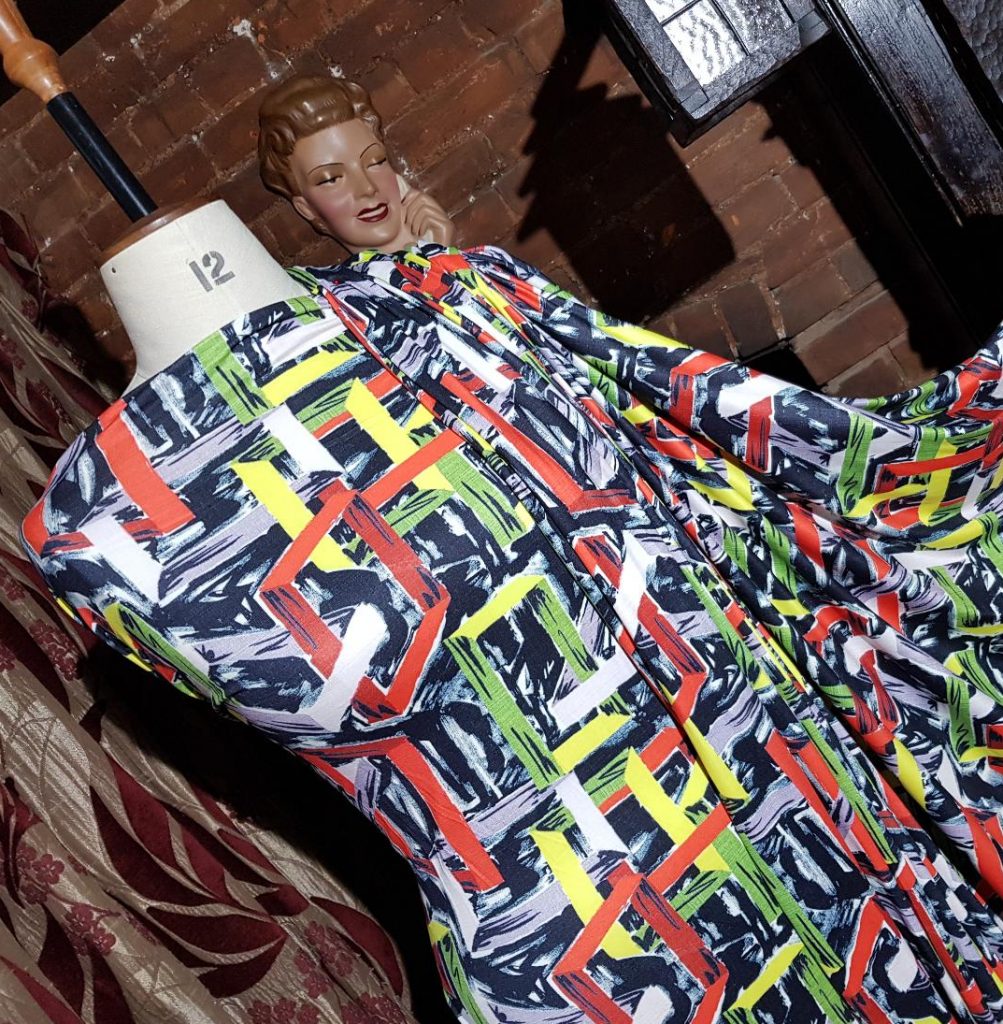 Above: (F7-1950s)  Links – available in a Stretch Viscose (160cm wide)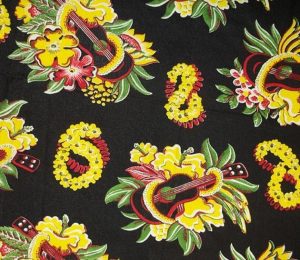 Above: (F10-1950s) Flemenco – available in Crepe De Chine Polyester (145cm wide)
Below are some future prints to come
Our future 1930s prints







Our future 1940s prints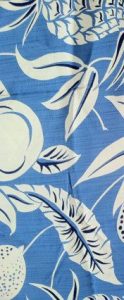 Our future 950s prints









These vintage prints will come on fabrics such as; poly-cotton, crepe-de-chine, poly silk, rayon, viscose and chiffon. These fabric types, often produced in iconic prints, were commonly used in vintage dressmaking belonging to vintage styles of the by-gone fashions.
Vintage fabric has become increasingly popular over recent years.
The best vintage fabric prints acts as a window into another era: the design, the colours and the imagery captures a particular era, creating an ambience and look that often cannot be captured with modern fabrics.
Sewing with vintage printed fabrics allows you to be resourceful and imaginative while preserving a bit of the charming past. When you incorporate a vintage textile, you're creating a unique piece with charm and grace that expresses your creativity. Use your skills when you sew with these distinctive vintage prints, maybe you can combine using vintage ribbon, antique linen and mix and match different textures of vintage fabrics, which will add dimension and charm.
If there is any particular vintage fabric prints out there that you like but cannot get hold of please contact us:
Email: thevintagepatternshop@yahoo.com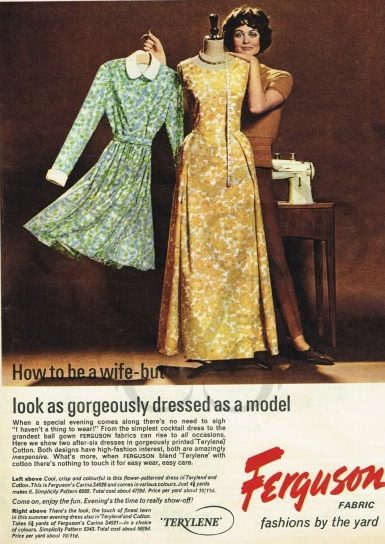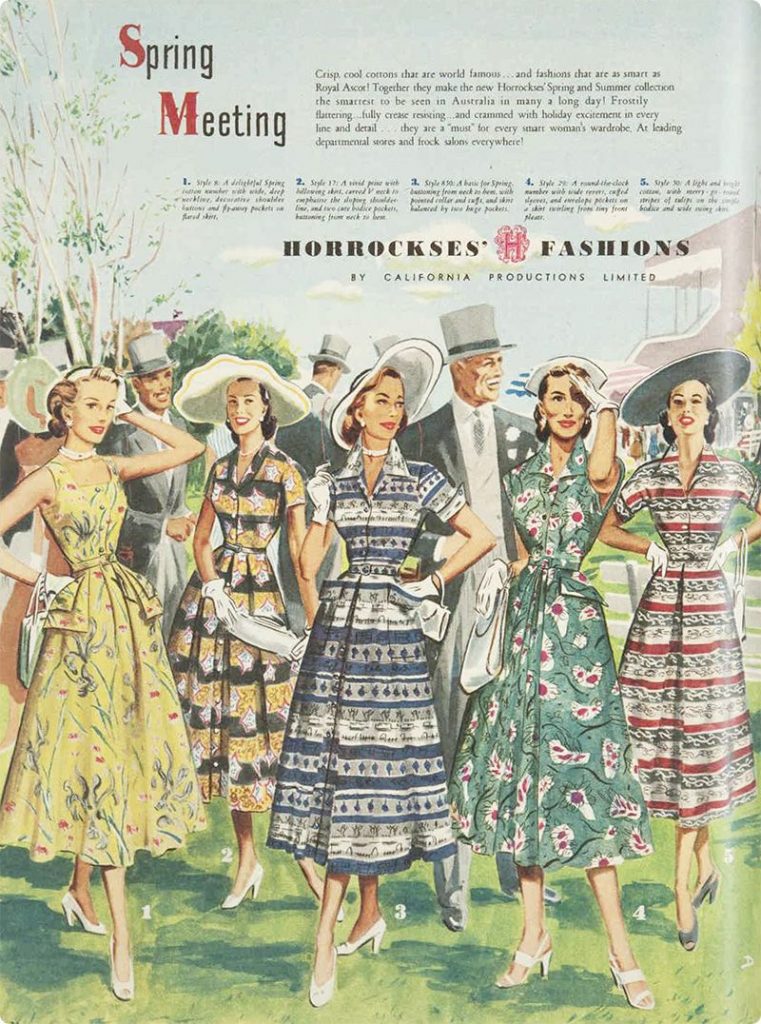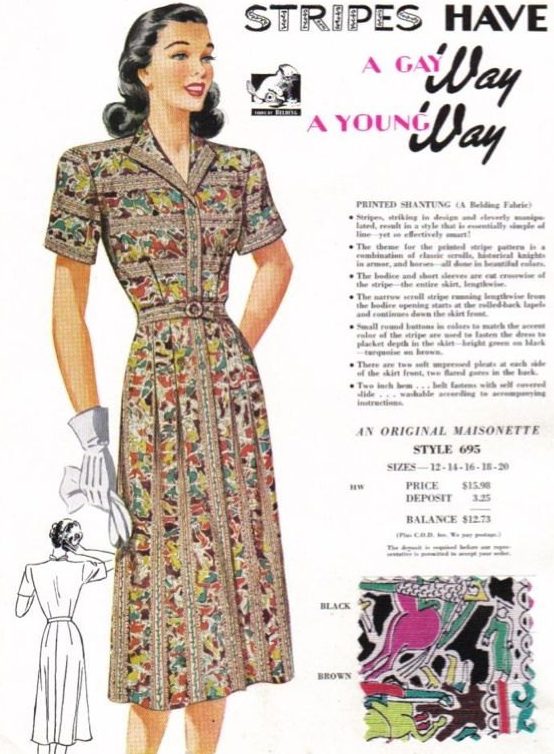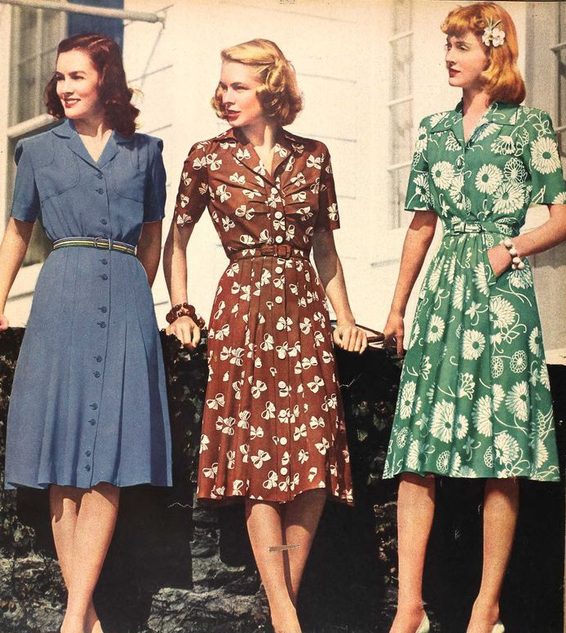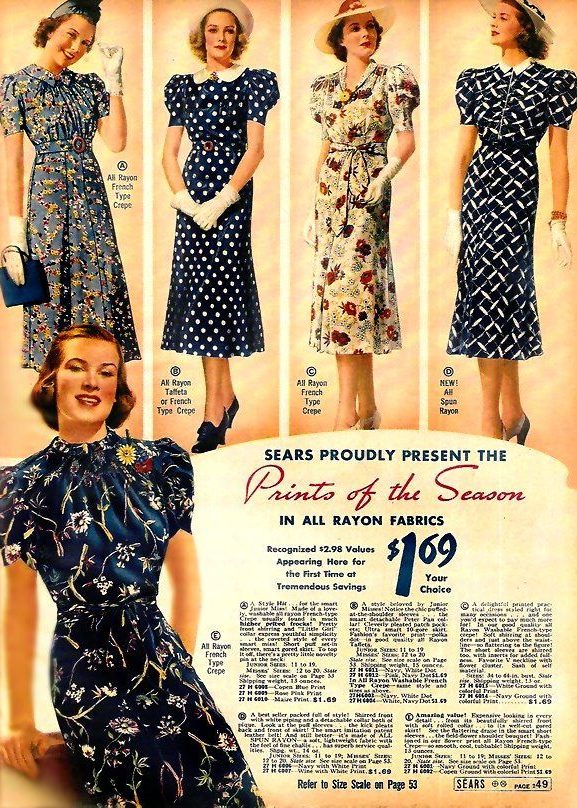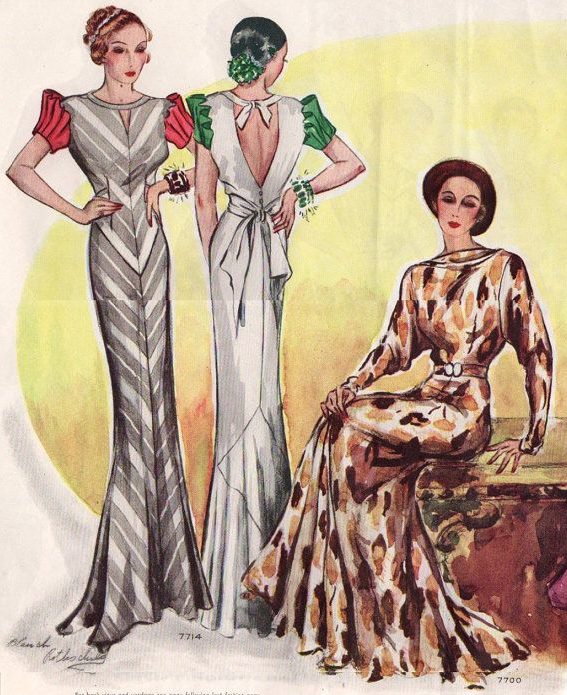 Watch this space as Fabrics Coming Soon!
We DO NOT accept returns or cancellations on FABRICS