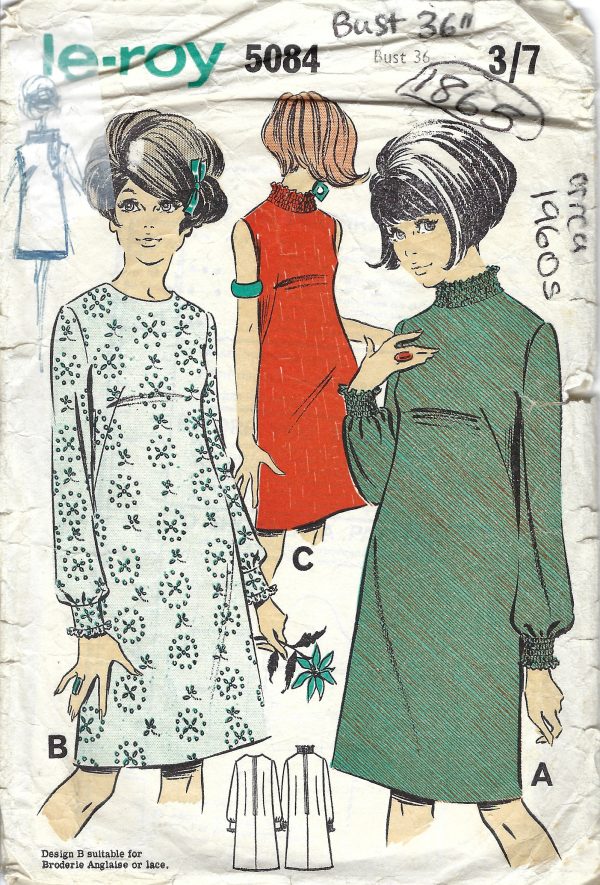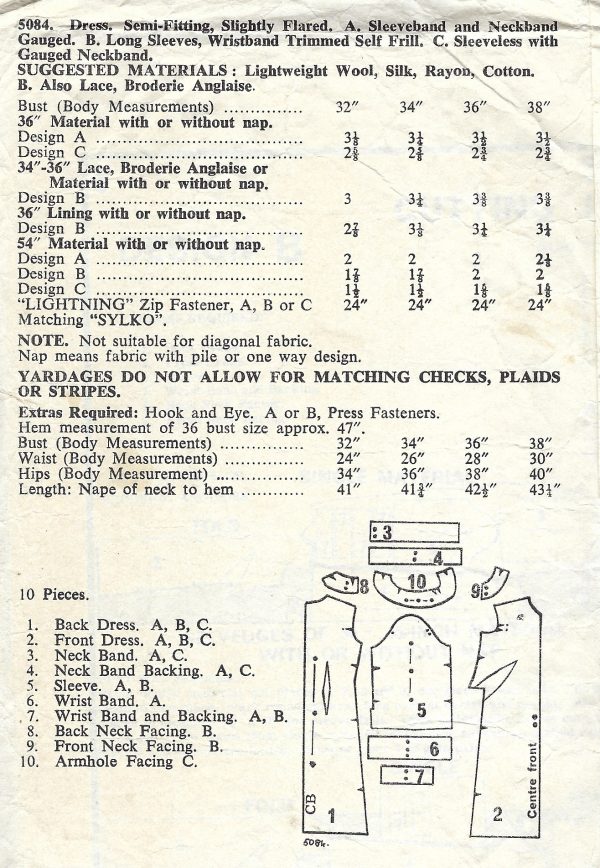 1960s Vintage Sewing Pattern B36″ DRESS (1865) By Le Roy 5084 Barbara Hulanicki (Biba)
198 in stock
Description
✦ Circa: 1960s
✦ Details: THREE-STYLE VARIATION DRESS
✦ Size/Measurements(Inches):
~ Size: ~
~ Bust: 36″
~ Waist: 28″
~ Hip: 38″
(Illustration on pattern packet by Barbara Hulanicki, who worked as a fashion illustrator for Le Roy pattern Company, after studying at Brighton art college in the late 1950s, prior to opening her Famous Biba Fashion Empire in London during the 1960s).
~ Please Note: ~ You are buying a 'Professional Digitally Reproduced' copy of this sewing pattern. Copied from the original sewing pattern. Produced in Full Scale Pattern Pieces ready to cut with full instructions included. Reproduced on high quality 50 gm paper with black ink, durable and easier for reuse.
~ With this product comes an accompanying 'Booklet' and inside the Booklet it includes:
~ A 2 page Instructions and Illustrations on 'How to Adjust Your pattern to your Personal Measurement .
~ Personal Measurement Chart'
~ Body Form Illustrations
~ Fitting Checklist
~ Metric Equivalency Chart
~ Note Pages
~ Fabric Worksheet
~ Garment History Page
~ 'Grandma Told Me' – Historical facts related to that year or era
~ We have THREE PATTERN OFFERS:
1 – Select 6 patterns, only pay for 5 = 1 FREE
2 – Select 13 patterns, only pay for 10 = 3 FREE
3 – Select 27 patterns, only pay for 20 = 7 FREE
(FREE pattern/s are the lowest price of your selection). Please contact.
~ Any questions please do not hesitate but contact. Thank you for looking.