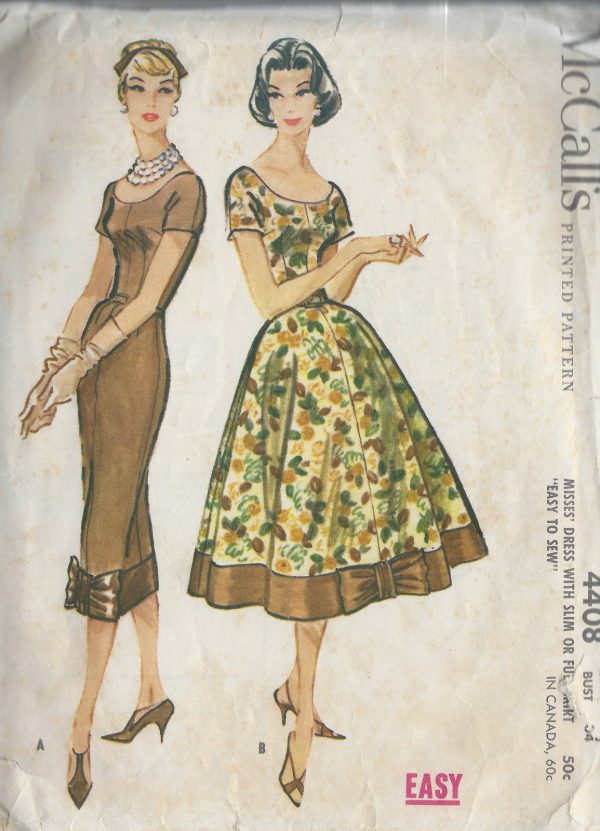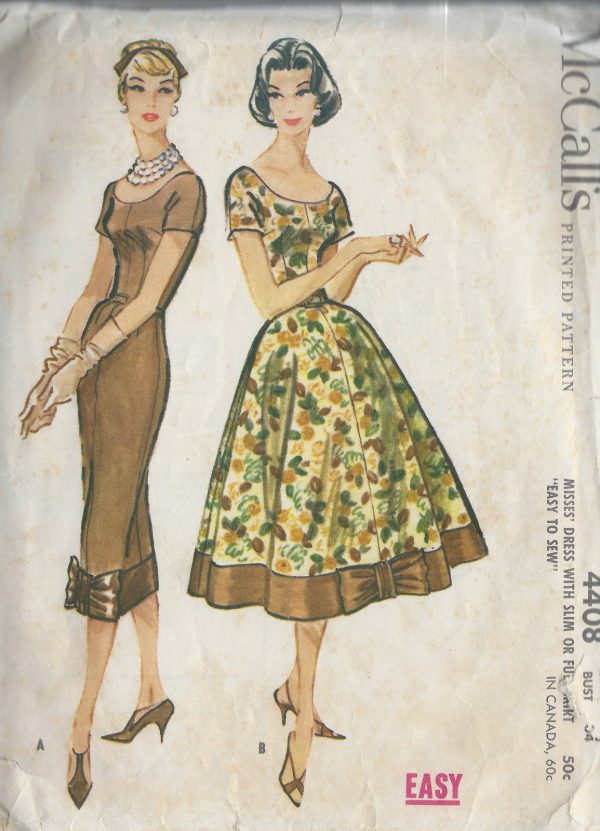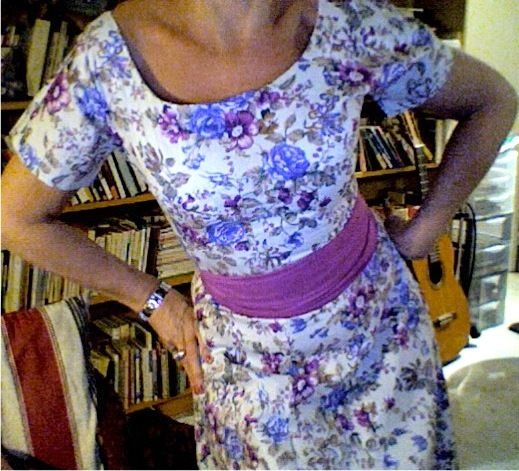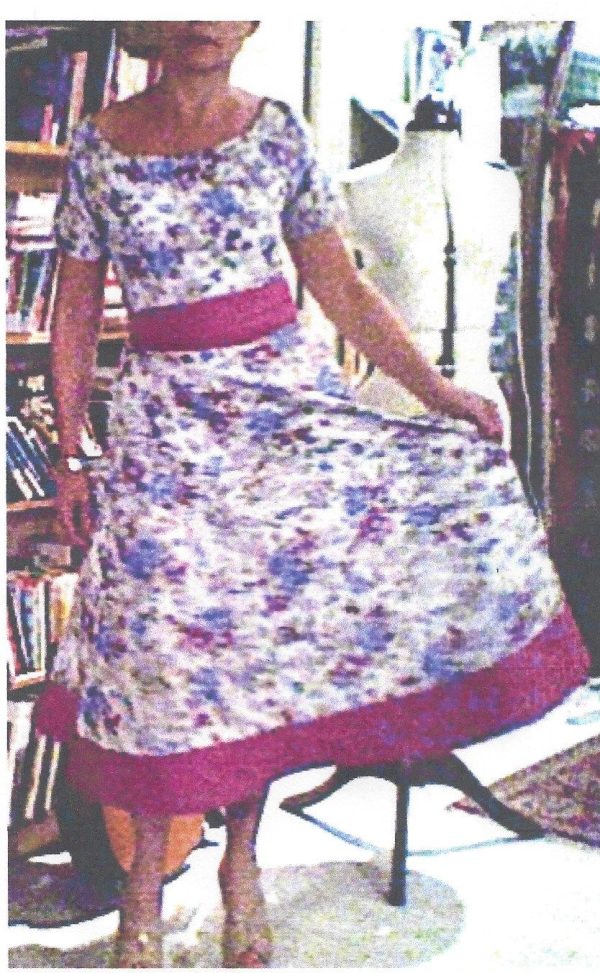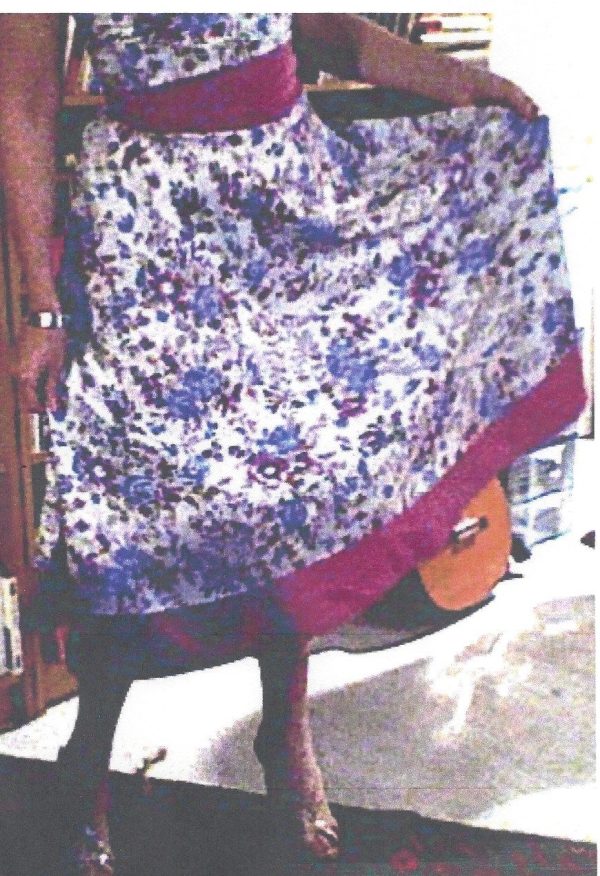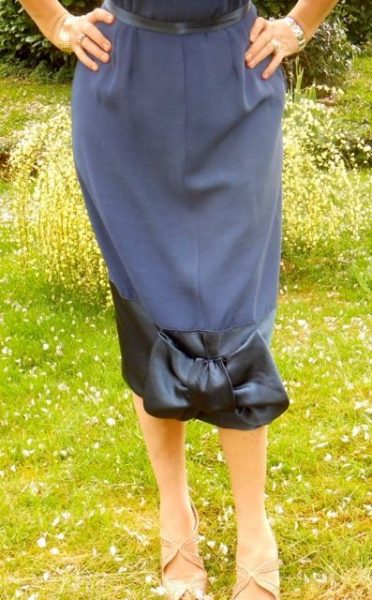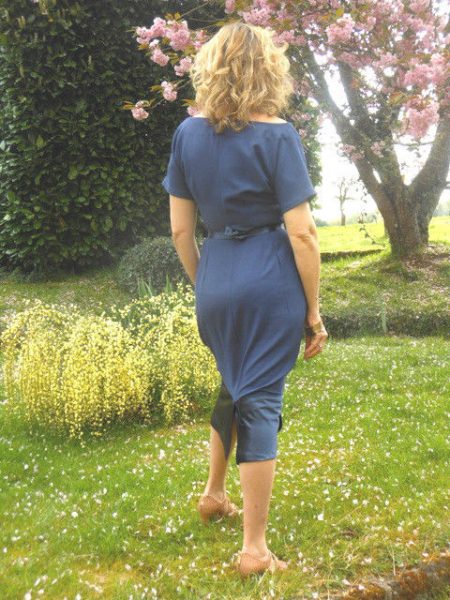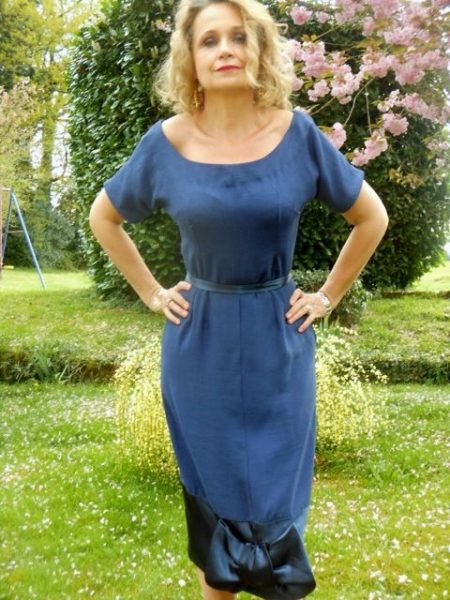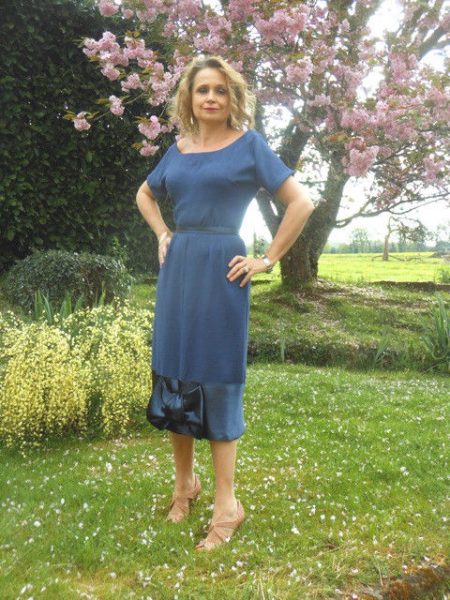 1957 Vintage Sewing Pattern B34 DRESS (1245)
200 in stock
Description
Additional information
Description
For many more vintage Sewing patterns visit my eBay shop
'The Vintage Pattern Shop'

Item Description:
✦ Please note: You are bidding on a 'Professional Digitally Reproduced' copy of this Sewing Pattern including full instructions (copied from it's original pattern, produced in Full Scale Pattern Pieces ready to cut). As my vast collection of 'Original' 1930s-1970s Sewing Patterns are very precious to me, I decided to have copies professionally made to a very high standard by a reputable printing company. Therefore this collection of Sewing Patterns are reproduced to this quality high standard, on 50 gram paper with black ink. This will ensure a much longer lasting effect and easier to be used again and again. Also included is a bound booklet giving instructions on 'How to Adjust Your Pattern to Your Personal Measurement with illustrations', 'Personal Measurement Chart', 'Body Form', 'Note Page', 'Garment History Page' and 'Fabric Worksheet' all to help assist you with your pattern.
✦ Circa: 1957
✦ Details: TWO-STYLE VARIATION DRESS – SLIM or FULL SKIRT DRESS
The photographs you see in the listing displays a beautiful example of this dress (B) made from this listed pattern in a mauve floral fabric, made by one of my experienced dressmaking customers in France named Veronique. She is a very experienced dressmaker, makes numerous garments from her wide collection of vintage sewing patterns that she purchases from us. A very loyal customer. She also makes these garments for friends and family members. Veronique always has a garment on the go, and this is one of her latest! It took approx 8 hours to complete. It is a beautiful example of a vintage styled garment made from this Vintage Sewing Pattern. It highlights the interesting dramatic results you can get by using stunning quality fabrics, with a strong contrast to hemline and waist, giving it that striking look, keeping to the overall feel of the design. Veronique has that true French style to her, very sleek, and is great at putting fabrics and colour together. It demonstrates how one can create such lovely vintage styled fashions from those bygone eras. Thank you Veronique, well done you!
The photographs of the Navy Blue dress has been made by the same lady (DRESS A from this pattern), from a twill cotton viscose fabric and took 10 hours to complete from start to finish and it was made specificly for a dinner occasion. Veronique is extremely familair with making clothing and particularly loves making garments from our Vintage Patterns. She works to a very high standard and understands vintage patterns very well. She looks very sexy in this dress, it is so incredibly flattering on her, and it really extenuates her waistline, I love it!
✦ Size/Measurements: 14 Bust: 34″ Waist: 26″ Hips: 36″ (Inches)
✦ Condition: Brand new reproduced copy. All pieces present and correct, with full garment instructions.
✦ If you have any questions please do not hesitate but contact.
Thank you for looking.

✦ Buy 5 patterns and get sixth pattern of your choice FREE (being the lowest price). This includes a choice of all Knitting Patterns, all Sewing Patterns, or, a mixture of both.
✦ Buy 10 patterns and get 3 additional patterns of your choice FREE (being the lowest price). This includes a choice of all Knitting Patterns, all Sewing Patterns, or, a mixture of both.
✦ In addition you will save on the Excellent Combined Postage Discounts!

We have recently compiled a booklet.
The BOOKLET is named
'A Guide to Adjusting and Altering Vintage Sewing Patterns'
Compiled by the 'The Vintage Pattern Shop'. Over 60 pages, it is a comprehensive, informative booklet with full illustrations, which takes you through the first positive steps toward perfecting your fitting skills by adjusting and altering Vintage Sewing Patterns. Comes as an A4 Plastic bound booklet. You will learn a logical step-by-step Adjusting, Altering and fitting methods, that will guide you through difficult areas and reinforce what you already know. Over the years and from my days of studying 'fashion Design and Pattern Cutting' at the London College of Fashion, I have collected some brilliant information on the way from various sources and have now compiled my favorite and most useful bits in this informative booklet to facilitate you with your Vintage Sewing Patterns.
Sewing Pattern adjustments are neither difficult nor time consuming once you understand the procedure – and you need only to understand the ones you require. This booklet covers aspects of the body form where most common adjustments are required. Understanding the principals and fundamentals of pattern tissue adjustments can be the beginning of a whole new wardrobe of personalized Vintage Fashion. Mastering the techniques gives you further range when purchasing Vintage Sewing Patterns therefore allowing you far more variety in your choice. You have widened your options!
The listing for this item has a full 'Contents List' detailing exactly what this booklet contains. Please have a look!
SALE ITEMS, DISCOUNTS and NEWLY LISTED ITEMS
By Subscribing to our Shop Newsletter you will receive updates on these. Subscribe Now by clicking on Icon at top of this page.
✦ Prior to leaving Neutral or Negative Feedback PLEASE PLEASE contact us first. No matter how small the issue or concern may be, it can be dealt with and resolved. We are very approachable and friendly, and only wish to give Brilliant Customer Service and Satisfaction, and where necessary will offer Service Recovery. We very much appreciate your understanding on this matter. Many thanks to all our new and existing loyal customers, 'You have been Wonderful!'
Buyer is responsible for returns costs for remorse returns. Thank you.