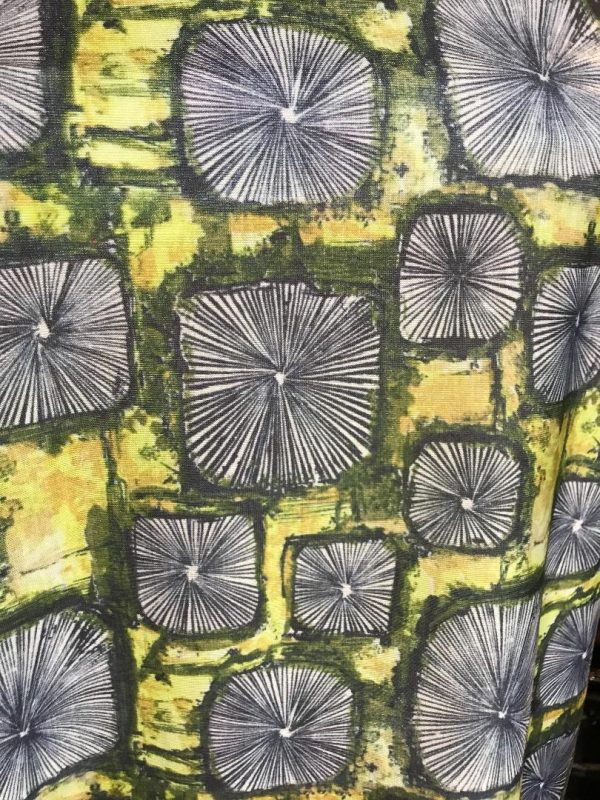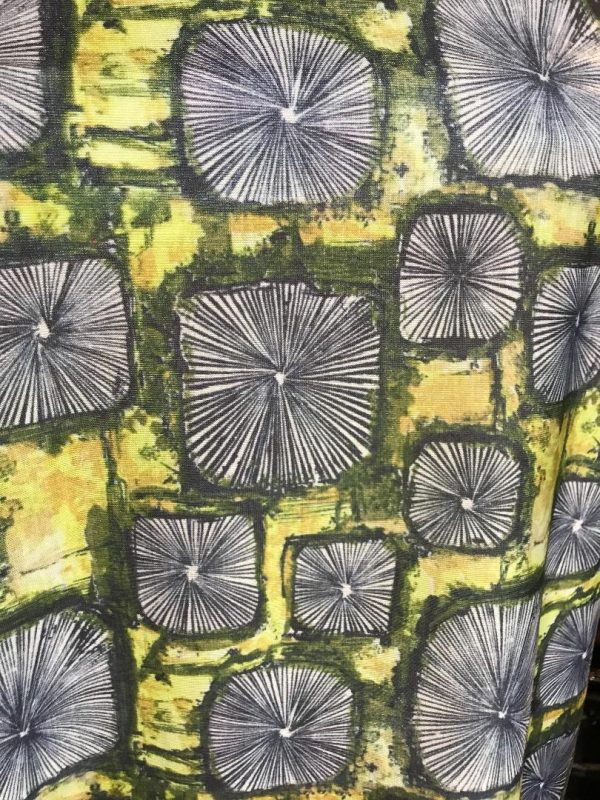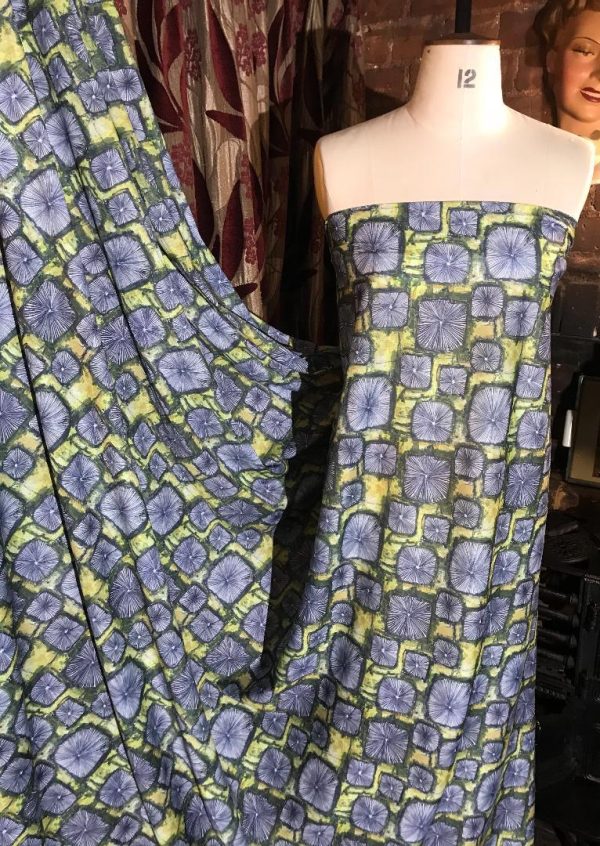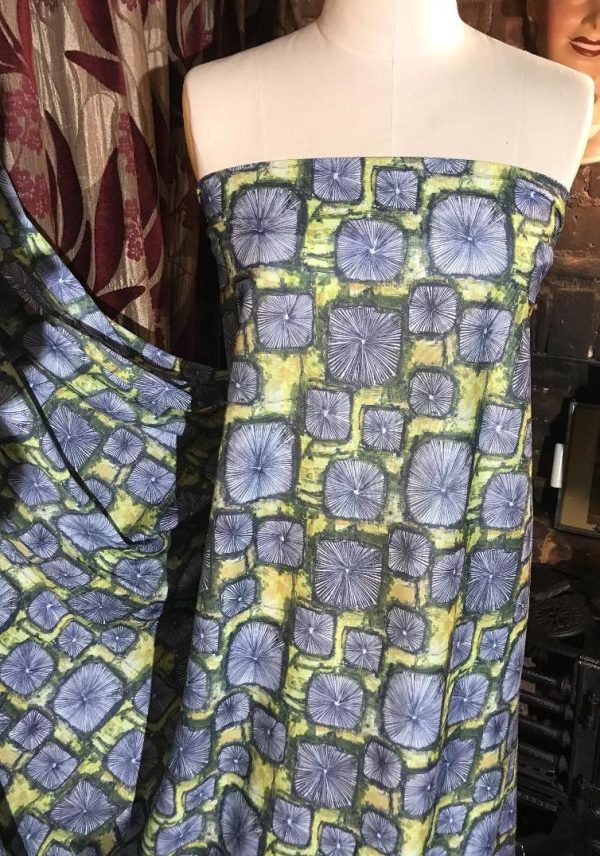 Portobello Road (F6-50s) £12.99 per meter
£0.00
Out of stock
Description
Additional information
Description
This is one of our Reproduced Fabrics of Original Vintage Prints By The Vintage pattern Shop. We aim for our reproduced vintage fabric collection to enhance and compliment any vintage sewing project.

Fabric prints and designs are often typical of an era, and we will produce and supply an array of typically iconic vintage fabric prints to cover the period from the 1930s-to-the-1980s.
Fabric Print Name: (F6-50s) Portobello Road

Circa: 1950s

Fabric type & composition: Poly/Cotton 65/35 – Light-to-medium weight
Fabric Width: 155cm
Description:
Polyester cotton, or as its more commonly known as Poly Cotton, is a fabric made from a blend of polyester and cotton.  The blend is designed to afford the advantages of both the cotton and polyester fibers into one fabric.
It is a light to medium weight fabric, which combines the soft and moisture absorbing properties of cotton with the durable and easy/non-iron properties of polyester. This makes poly cotton fabric a durable and comfortable fabric choice for a variety of clothes.
Poly cotton Washing Instructions:
Wash 30 degrees
Can Dry Clean and Tumble Dry cool
Pricing and cut of fabric:
All fabrics are priced per meter length and there is a choice on the drop down menu to include 0.5 meters within your order.
The fabric is cut directly from the bolt roll, therefore you will receive a whole continuous piece. All fabrics will be supplied in continuous lengths for each printed design.
Website Images:
We have taken images which represent the colour as closely as possible, however the appearance of colours will always vary slightly from one computer screen to another and to the actual fabric. Please note that we have tried to make these images as close as possible to the actual fabrics, however there will be a slight variation from the picture to the actual fabric.
Additional Information
Portobello Road in London:
Nestled in the trendy London district of Notting Hill, Portobello Road is home to one London's (and the world's) most iconic and famous markets. Today buzzing with pubs, restaurants and a diverse range of communities.
I have named this fabric after the wonderful famous Portobello Road in London (my home town). My mother had a dress in an almost identical fabric as this one, that she wore during the 50s and early 60s, often worn when shopping on the famous Portobello Road Market, which is still thriving today. The dress she wore is very similar to the design of the dresses as worn by these lovely ladies depicted in this 1958 picture below, they too are also shopping on the Portobello Road Market. Just look at those beautiful summer dresses and no doubt in typical 1950s stunning prints!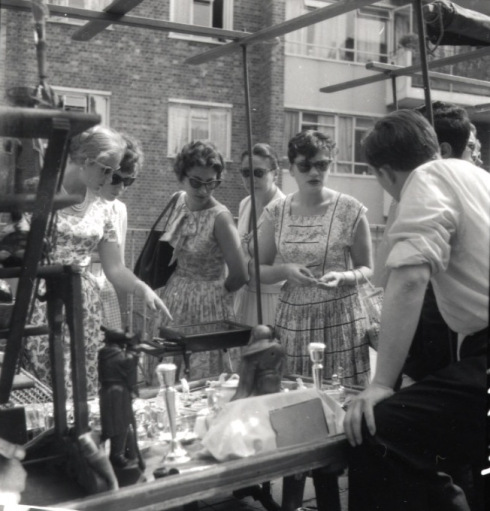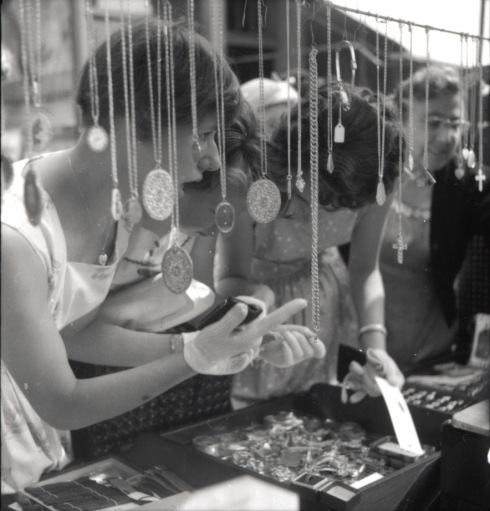 Above: A trio of excited young women examine the contents of a stall selling jewellery on the Portobello Road Market. The detail that caught my eye was that all three are wearing gloves. What a wonderful glamorous stylish era this was!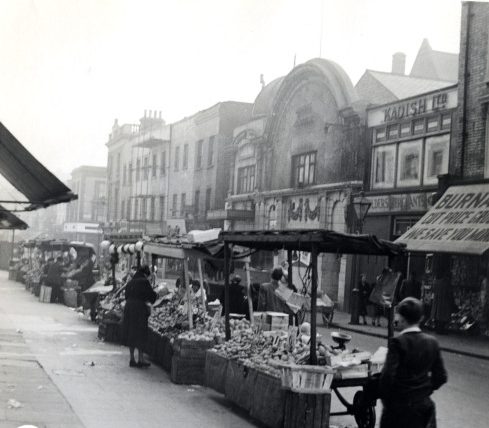 Above: In this photo you can see the Electric Cinema looking a little grim but obviously open, one of the longest surviving institutions of Portobello Road. In 1958 it was trading as the Imperial Playhouse.
Portobello Road remains one of London's most famous streets, vibrant, multicultural and buzzing with energy and excitement. It is set to continue as one of London's 'must-see' destinations.
Additional information
| | |
| --- | --- |
| Metre(s): | 1.0m, 1.5m, 2.0m, 2.5m, 3.0m, 3.5m, 4.0m, 4.5m, 5.0m, 5.5m, 6.0m, 6.5m, 7.0m, 7.5m, 8.0m, 8.5m, 9.0m, 9.5m, 10.0m, 10.5m, 11.0m, 11.5m, 12.0m, Sample |