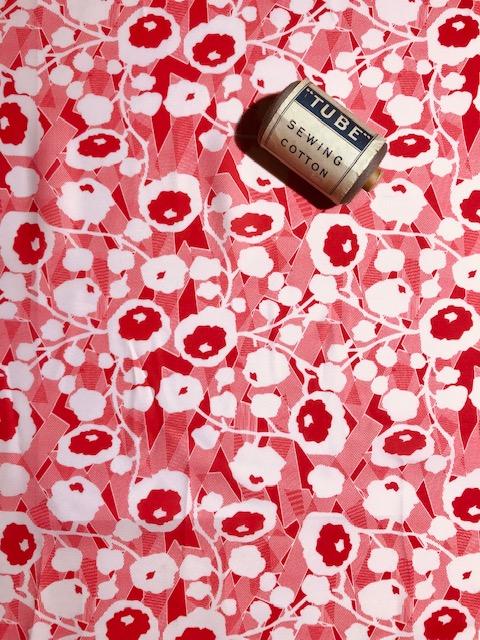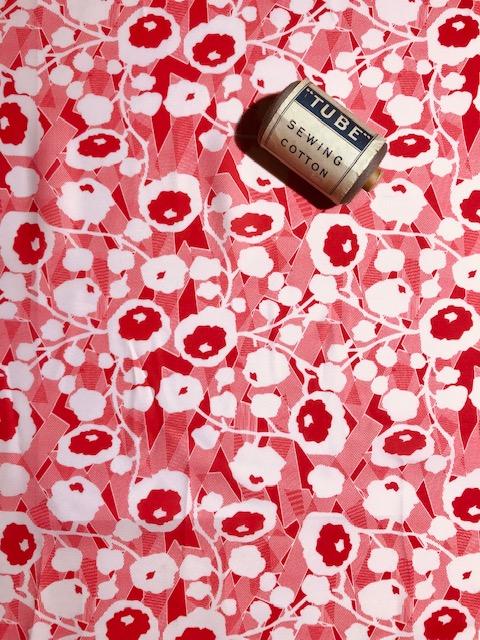 New York Red (F6-30s) (PO-9) £14.95 per mtr
£0.00
Out of stock
Description
Additional information
Description
This is one of our Reproduced Fabrics of Original Vintage Prints By The Vintage pattern Shop. We aim for our reproduced vintage fabric collection to enhance and compliment any vintage sewing project.

Fabric prints and designs are often typical of an era, and we will produce and supply an array of typically iconic vintage fabric prints to cover the period from the 1930s-to-the-1980s.
Fabric Print Name: (F6-30s) New York Red

Circa: 1930s

Fabric type & composition: Crepe-De-Chine (type) Polyester (PO-9) – Light-to-medium weight
Fabric Width: 145cm
Description:
This fabric was developed by the textile gentleman who worked with us on our fabric collection. The best way to describe it is…….it is a type of Crepe de Chine Polyester Fabric and is luxuriously smooth with a gorgeous drape, and is more silk like to the touch. It has a lovely soft, smooth handle and is a great fabric for dress making.
PLEASE NOTE:
We will be introducing more prints in this fabric in the next collection.

Washing Instructions:
We recommend either dry cleaning or a 30 degree wash. It is as easy to care for as a cotton fabric. You can wash a poly crepe on a warm or cold cycle. And tumble dry low. Press your your crepe fabric using low heat and a little steam.
Pricing and cut of fabric:
All fabrics are priced per meter length and there is a choice on the drop down menu to include 0.5 meters within your order.
The fabric is cut directly from the bolt roll, therefore you will receive a whole continuous piece. All fabrics will be supplied in continuous lengths for each printed design.
Website Images:
We have taken images which represent the colour as closely as possible, however the appearance of colours will always vary slightly from one computer screen to another and to the actual fabric. Please note that we have tried to make these images as close as possible to the actual fabrics, however there will be a slight variation from the picture to the actual fabric. We recommend the ordering of swatches prior to placing your order.
Additional Information:
New York
I named this fabric New York Red because I first fell in love with this city years ago when traveling there many time over a 27 year period as a long haul Air-Stewardess. It was, and still is my favorite place on the planet! If there was ever a red colour and print that represented New York it would have to be this – my  New York Red!  I purchased this 1930s printed fabric at a New York flea market and it represents everything about New York to me!

New York is a city like no other large city in the world, and if you haven't been there then you should go!.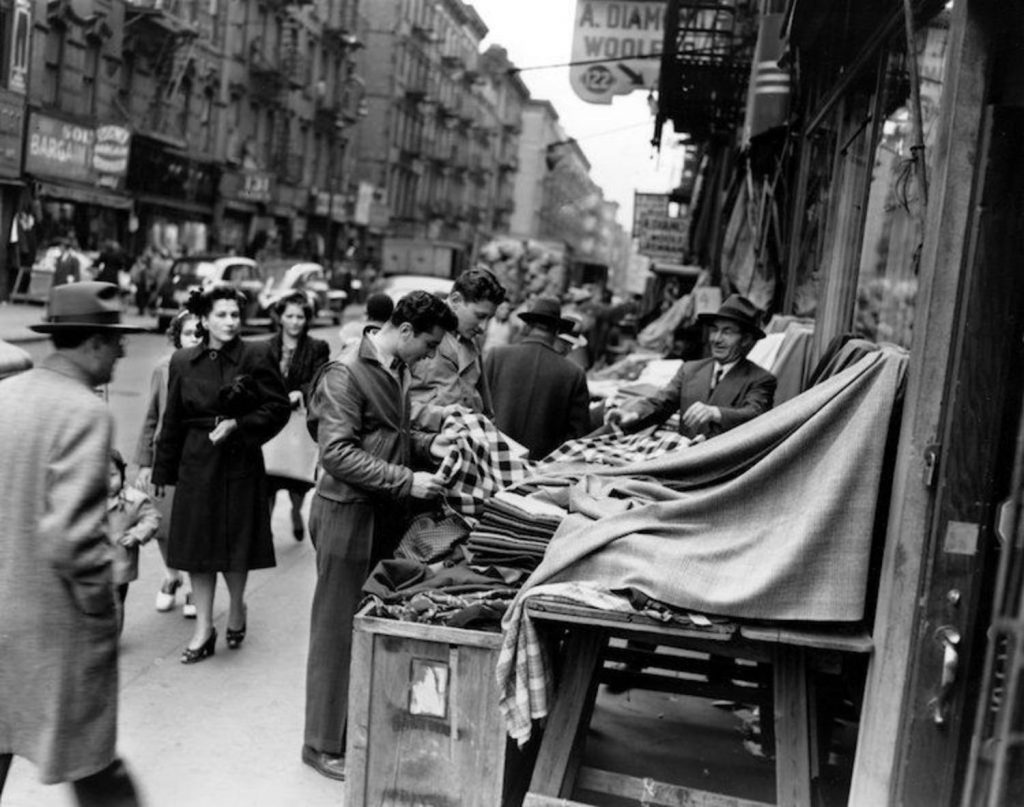 I fell in love with New York the very first time I visited it.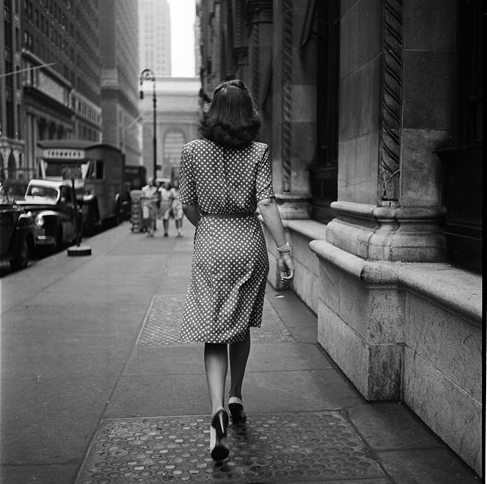 Walking, this is a city best experienced on foot, if possible—you truly absorb its energy, and better understand its nuances, when you meander through its neighborhoods.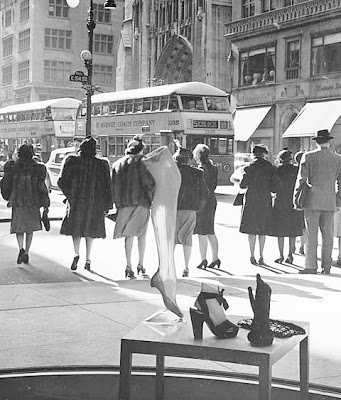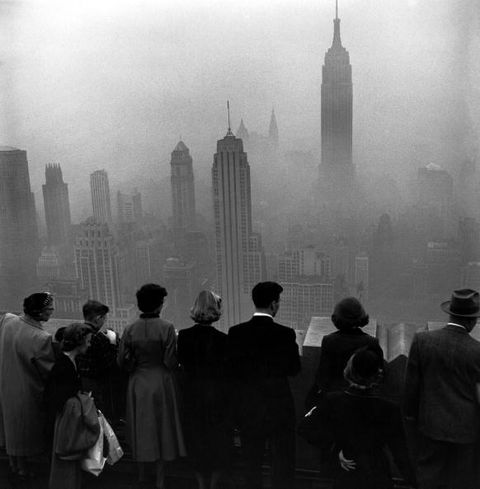 Above Left: Few things are as fun as an indulgent and leisurely shopping trip on New York's Famous Fifth Avenue – sheer delight!
Above Right: 1950s – A foggy view of New York with the the Empire State Building in the far distance.
It didn't matter how many times I did trips to New York City (as a Hostie!); seeing the skyline from afar—with its cloud-piercing skyscrapers and array of architectural styles   — was enough to take my breath away.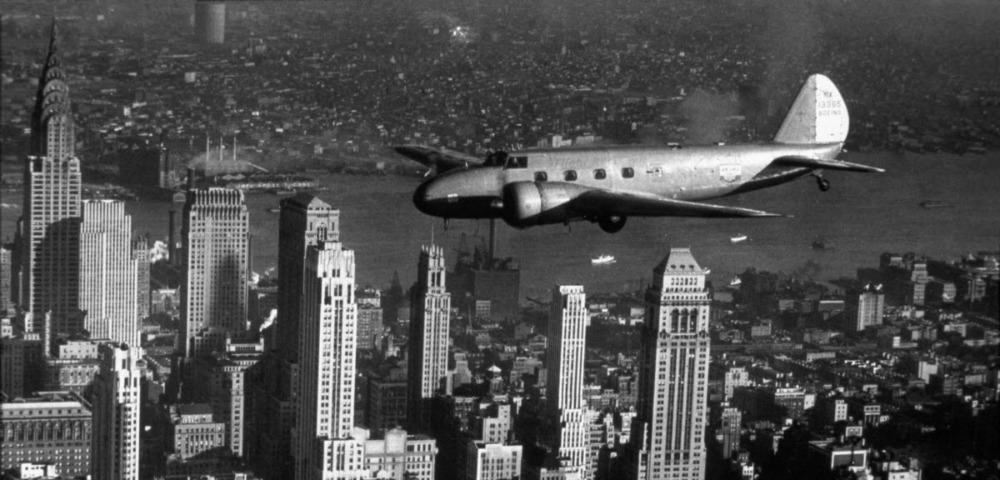 24-hour everything –  It's not called "the city that never sleeps" and for good reason — practically anything you could ever want is available at all hours of the day.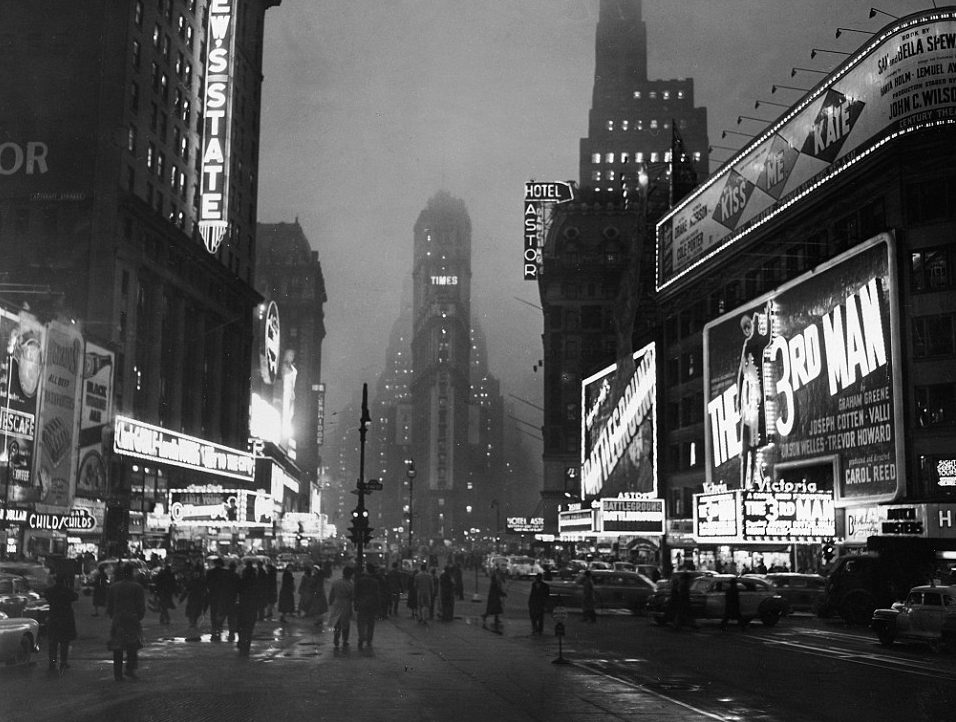 New York Time Square August 1949
Additional information
| | |
| --- | --- |
| Metre(s): | 1.0m, 1.5m, 2.0m, 2.5m, 3.0m, 3.5m, 4.0m, 4.5m, 5.0m, 5.5m, 6.0m, 6.5m, 7.0m, 7.5m, 8.0m, 8.5m, 9.0m, 9.5m, 10.0m, 10.5m, 11.0m, 11.5m, 12.0m, Sample |