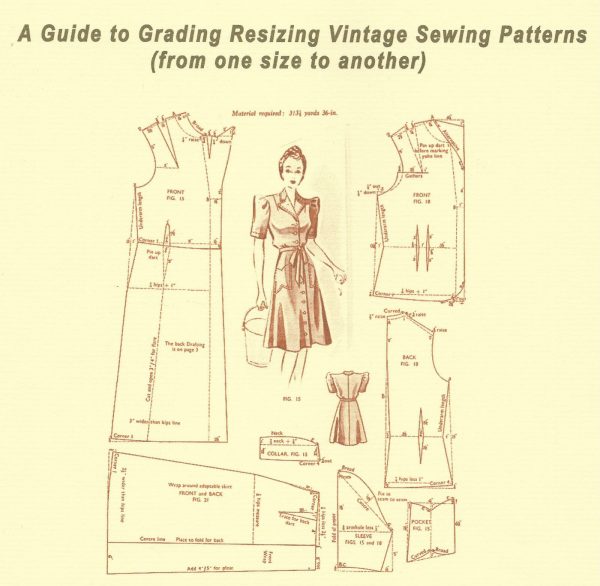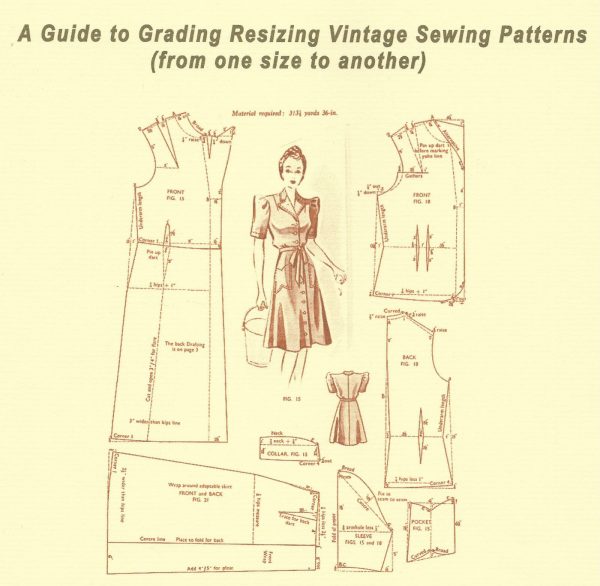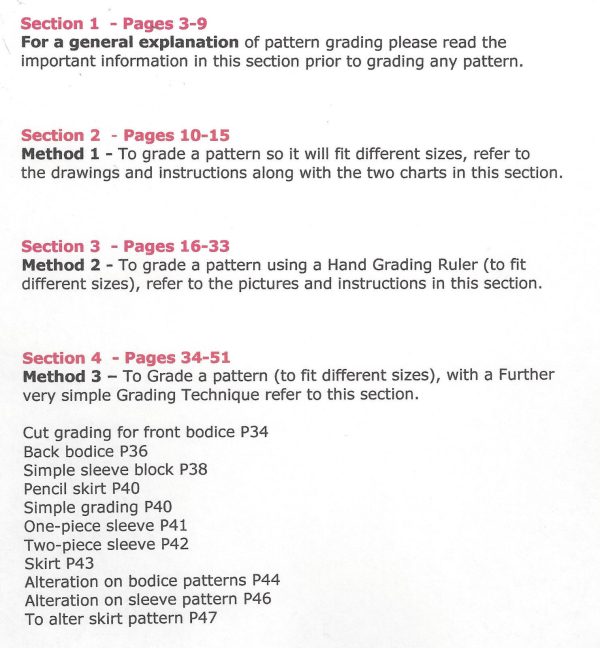 BOOKLET – A Guide to Grading Resizing Vintage Sewing Patterns
Description
Additional information
Description
A Guide to Grading Resizing Vintage Sewing Patterns
Compiled by 'The Vintage Pattern Shop'. With 51 pages, it is a comprehensive, informative booklet which takes you through the required understanding of Grading Resizing Vintage Sewing Patterns. Full instructions with pictures and illustrations Comes as an A4 Plastic bound booklet.
The term pattern grading may initially conjure up visions of complicated measurements and fancy rulers, but once the basic concept is understood, the actual process of grading is easy, especially using the method outlined here in this booklet. This means that you—the home sewer, custom dressmaker, or independent designer—can do just as good a job as Vogue, Burda, Simplicity, Butterick, Hollywood and McCall's etc.
The booklet explains the thought process behind grading and will touch upon the three different methods used in the industry today. Then it will take you step-by-step through a simple cut-and-spread grading method and provide the measurements and formulas you'll need to get started. So whether you want to take a beloved pattern up (or down) a size or two, or you want to create a small line of clothing, pattern grading is an important tool. Once you understand it, you'll be able to take your sewing to the next level.


The basic concept
Historically, the science of grading went hand-in-hand with the advent of commercial patterns and the mass-production of pattern-built clothing some 150 years ago. To properly fit a pattern to a range of sizes, each pattern piece needed to be graded, or systematically increased or decreased. You too can learn to grade your collection of vintage sewing patterns with a simple-to-follow technique!

Why grade? The purpose of grading is to proportionally increase or decrease the size of a pattern, while maintaining shape, fit, balance, and scale of style details (dress, original design).
Grading vs. alteration: What's the difference?
Grading is used to increase or decrease a size, based on an average difference between sizes. Alteration or Adjustments are used to make a particular size conform to an individual's personal figure challenges.
Thank you and please feel free to ask any questions.

CUSTOMER FEEDBACK:
"If you love sewing this is a must have. What a great guide! Fast shipping.AAA+++"
"this is the business!!! fantastic guide…everything I need to know..AAAA++++++"
Additional information
| | |
| --- | --- |
| Subject | |
| Language | |
| ISBN | |
| EAN | |
| MPN | |
| Brand | |