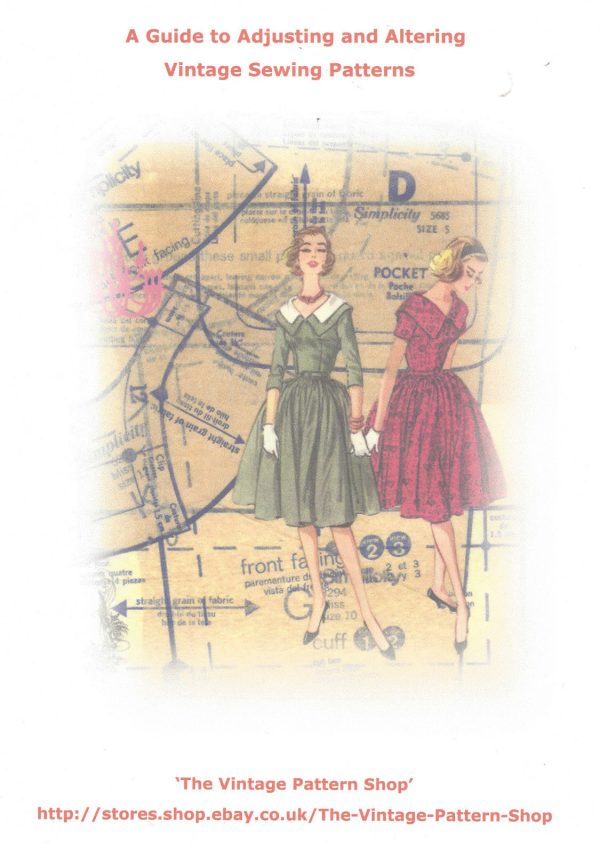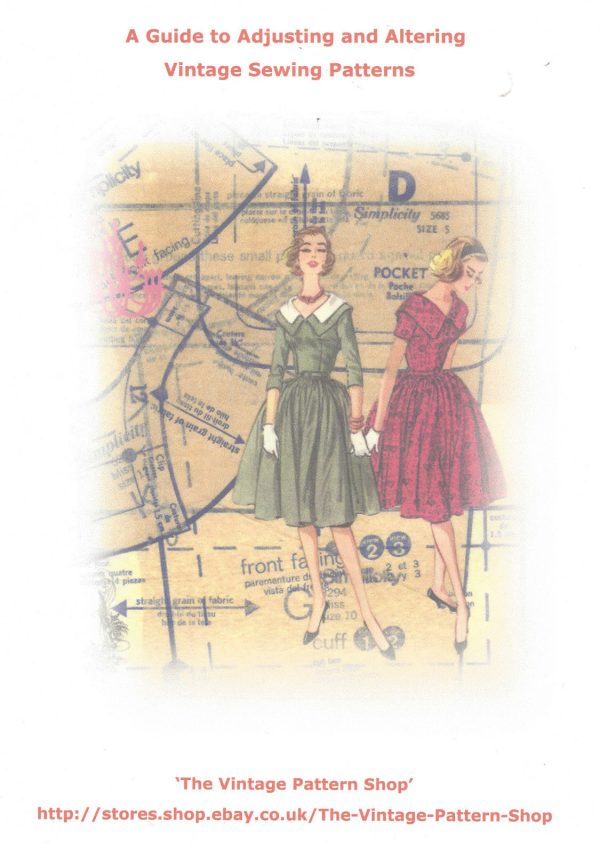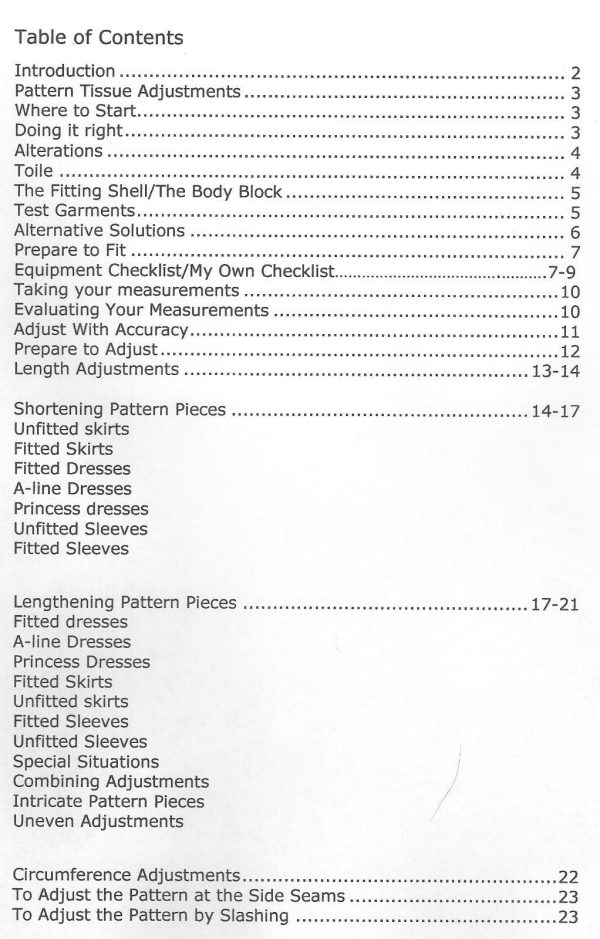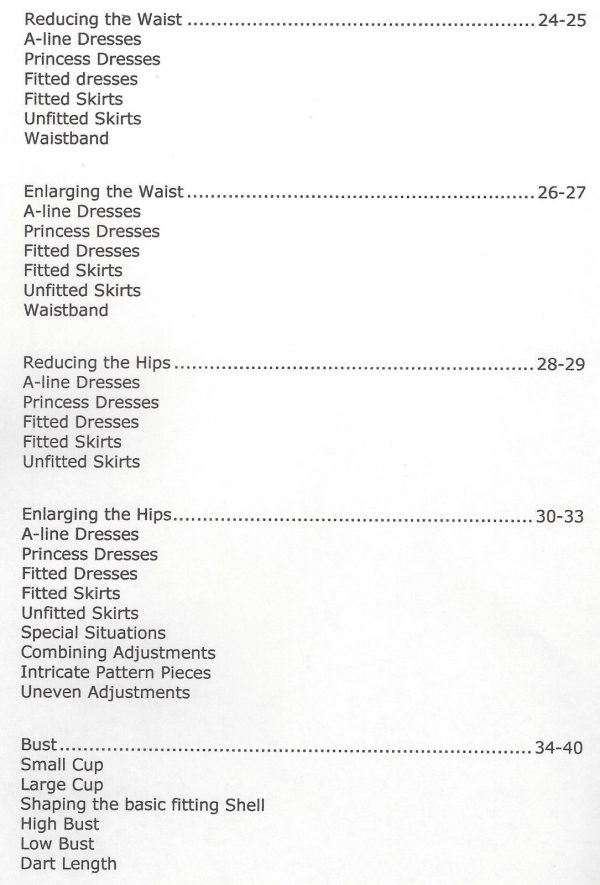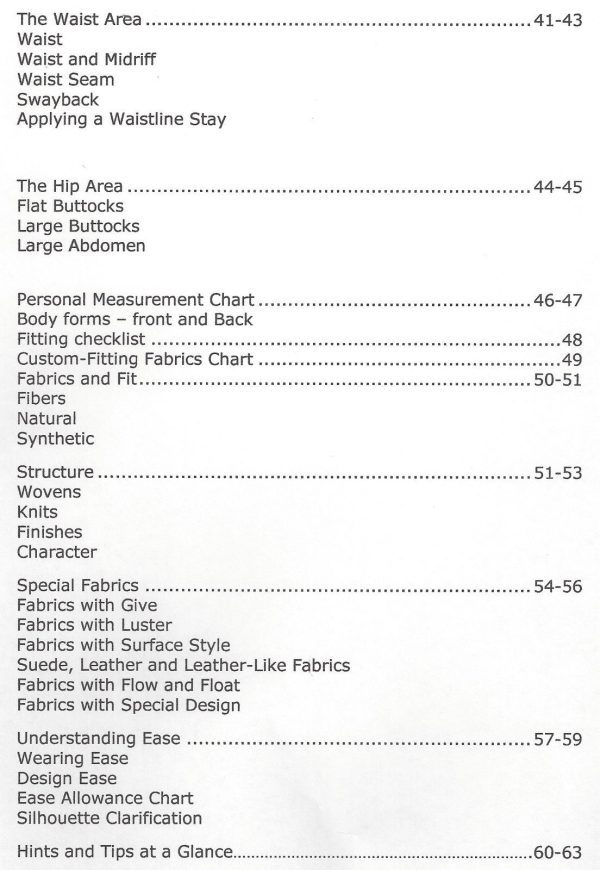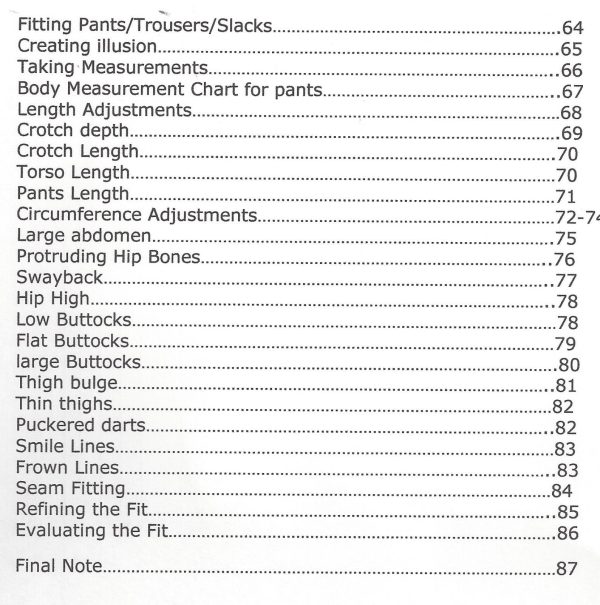 BOOKLET – A Guide to Adjusting and Altering Vintage Sewing Patterns
Description
Additional information
Description
BOOKLET – A Guide to Adjusting and Altering Vintage Sewing Patterns
Compiled by 'The Vintage Pattern Shop'. Over 87 pages of a scrapbook style, it is a comprehensive, informative booklet with full illustrations, which takes you through the first positive steps toward perfecting your fitting skills by adjusting and altering Vintage Sewing Patterns. Comes as an A4 Plastic bound booklet. You will learn a logical step-by-step Adjusting, Altering and fitting methods, that will guide you through difficult areas and reinforce what you already know. Understanding the principals and fundamentals of pattern tissue adjustments can be the beginning of a whole new wardrobe of personalized Vintage Fashion. It widens your range when purchasing Vintage Sewing Patterns therefore allowing you far more variety in your choice. You have widened your options!
Over the years and from my days of studying 'fashion Design and Pattern Cutting' at the London College of Fashion, I have collected on the way from various sources some brilliant information, and have compiled my favorite and most useful bits in this informative booklet to facilitate with your Vintage Sewing Patterns.
Sewing Pattern adjustments are neither difficult nor time consuming once you understand the procedure – and you need only to understand the ones you require. This booklet covers aspects of the body form where most common adjustments are required. See attached pictures of the Contents list.
Any Questions please ask
PLEASE NOTE: This booklet is far more extensive than the booklet included in each pattern that we sell. The booklet that you get with each pattern does have some information on Adjustments, however does not go to the extent that this booklet involves. This is far more detailed, informative, technical  and more descriptive with lots of Diagrams
.

Feedback Received: 

"OMG, this book is FANTASTIC & totally IDIOT PROOF, WONDERFUL thank you so much".
"Excellent waited a long time for something like this dressmakers dream AAAAAAAAA"
"Informative & well-written.Nice accompaniment to pattern purchase.Thanks so much"
"full of information on altering vintage patterns. cant wait to start thank you"
"Excellent item and service! It helped me to resize my pattern to fit me!!!!"

"Just what you need to help alter vintage patterns!"
"The booklet is worth a read and represents good value".
"Delighted with the Book!! – excellent service and comms. too = Thankyou"
"What a brilliant booklet! Great idea from a great seller! Highly recommend!"
"The book is wonderful! Very professionally put together.Highly recommended".
"Brilliant booklet – full of useful info"

"Fantastic book well worth the money x quickly dispatched x"
"everyone should have this book. lovely"
"A 'must have' if u r interested in retro sewing patterns.Great comms and del. A+"
"Very useful guide to working with vintage patterns!"
"Fab product – fantastic service again! The one to use – gr8 quality. Thanks"

Great book!
Excellent service. Very quick delivery & exactly as described. Thank you so much
Excellent service, would recommend, will buy again
Informative guide, well presented. Thank you
This book is perfect! Will use it a lot
Great eBayer. Very helpful. Highly recommended. Many thanks.
great book – lots of handy hints – thanks
Just received guide. Brilliant, will be invaluable. Many thanks
Arrived promptly, brilliantly designed book, very very helpful, thank you x
Additional information
| | |
| --- | --- |
| Subject | |
| Language | |
| ISBN | |
| EAN | |
| MPN | |
| Brand | |